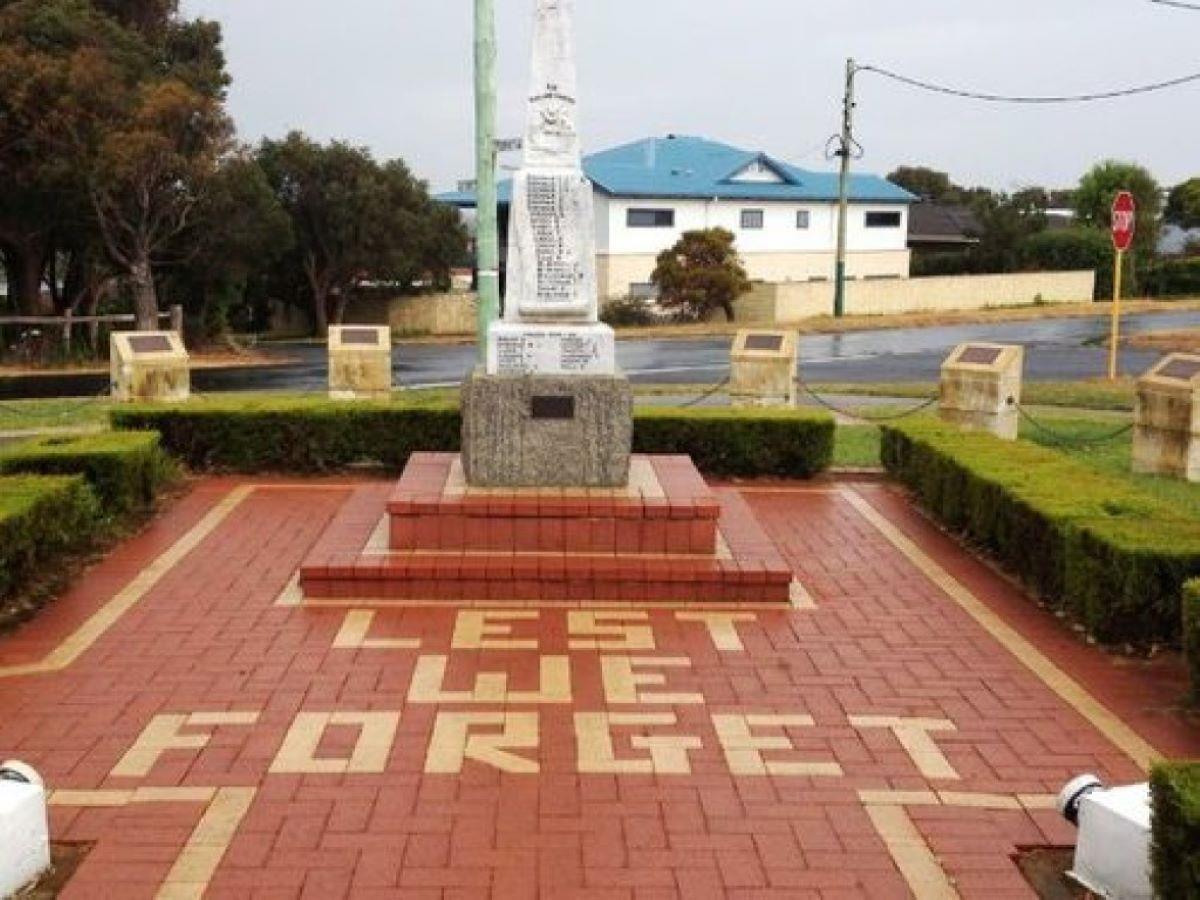 Augusta War Memorial
Originally erected to commemorate those that died in service during WW1, the Augusta War Memorial also includes the names of those who lost their lives in WW2 and other conflicts.
Details
Museums:Military
Open Days:Monday,Tuesday,Wednesday,Thursday,Friday,Saturday,Sunday,Public Holidays
Description
The approach path has 78 bronze plaques for those who served in World War Two. Surrounding the memorial are plinths which list the various conflicts in which Australia has been involved.
Location
Address: Augusta War Memorial, 27 Osnaburg St,Augusta,WA,6290
Phone: 08 97805911
Email: [email protected]