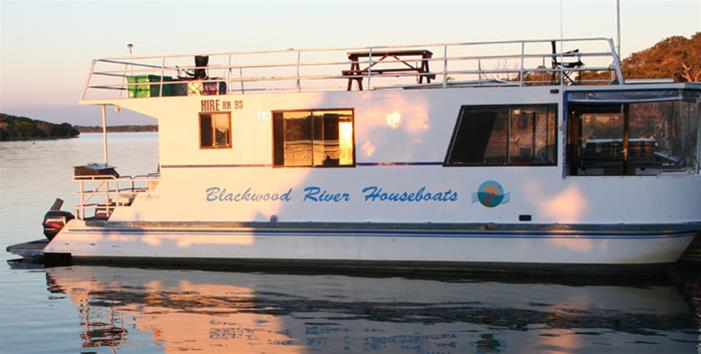 Blackwood River Houseboats
An 'A' class drivers license and a one hour lesson is all you need to skipper this holiday of a lifetime. Leave Westbay, Augusta, and travel up the Hardy Inlet to explore the beautiful Blackwood River.
Details
Accessibility details:No
Type:House Boat
Description
You can choose from any of the Houseboats moorings to settle for the night and dinghy is tethered behind for more exploring, fishing or a dash to town for more wine. The houseboat is luxuriously appointed and sleeps six people in comfort. Relax on the front deck lunge, barbecue or fish from the rear deck or dine under the stars at night on the top deck.
Location
Address: Bussell Highway,Augusta,WA,6275
Phone: (08) 9758 0181
Email: [email protected]