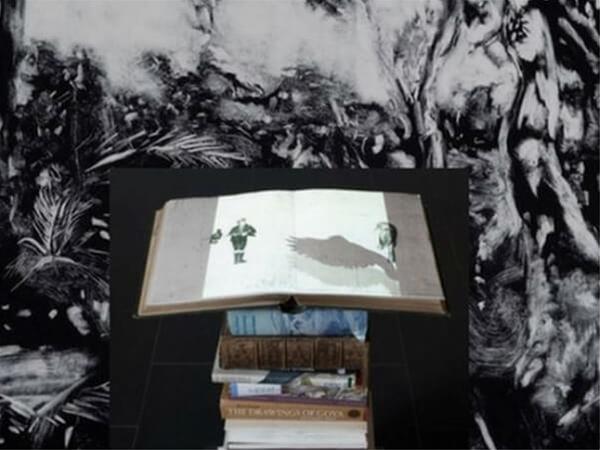 Sea Sings, Black Sands And Wings Realm
Enter another space that looks familiar and yet is of another time. Jo Darvall WA, Martin King VIC and Bethwyn Porter WA question what can be achieved in printmaking.
Dates:Sep 7 - Oct 13
Venue:Heathcote Cultural Precinct
Details
Hosted By:Heathcote Cultural Precinct
Venue Address:58/60 Duncraig Road, Applecross WA
Venue:Heathcote Cultural Precinct
Description
Utilising print and digital media, the three artists will create an immersive installation in response to the environment and historic site of Heathcote. Interrupting the building's history as a hospital, a new world will be ignited featuring animated winged birds circling above, trees and branches protruding into the space, sounds of the sea and childhood memories.
The public are invited to embark on a journey to find a mythical river, perhaps the river which inspired the release of stories from the sea. Signifying the rapid creative development of the site over the past 12 months, the large-scale monotypes produced by Darvall and Porter are the first prints created at Swan River Print Studios. Works previously exhibited in Beijing will also be displayed.
Events
Related
Location