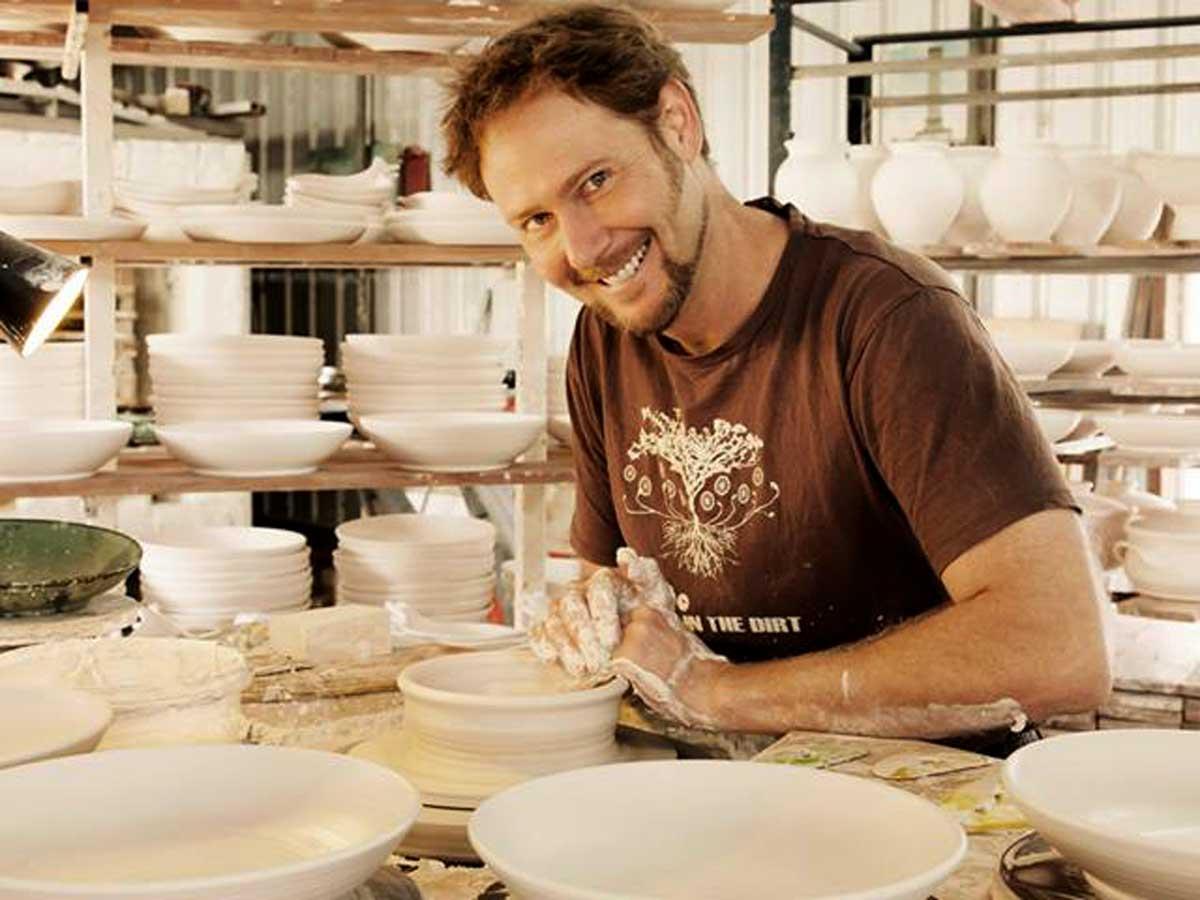 Myles Happ offers a broad range of contemporary thrown and hand built ceramics which are considered to be among the best in the world.
Open Days/times:BY APPOINTMENT ONLY
Galleries:Ceramics,Pottery,Artist Studio
Details
Galleries:Ceramics,Pottery,Artist Studio
Open Days:By Appointment Only
Description
From his home studio, wander around the gallery or have a quick chat about the way that his pottery is produced. Come and experience the unique, unhurried ambience and begin your collection – handcrafted and lovingly made. Take time and consider booking in for a lesson – groups are generally a lot of fun and messy! Myles also runs the Nude Honey Gallery, one of the first natural honey galleries in WA.
Related
Location