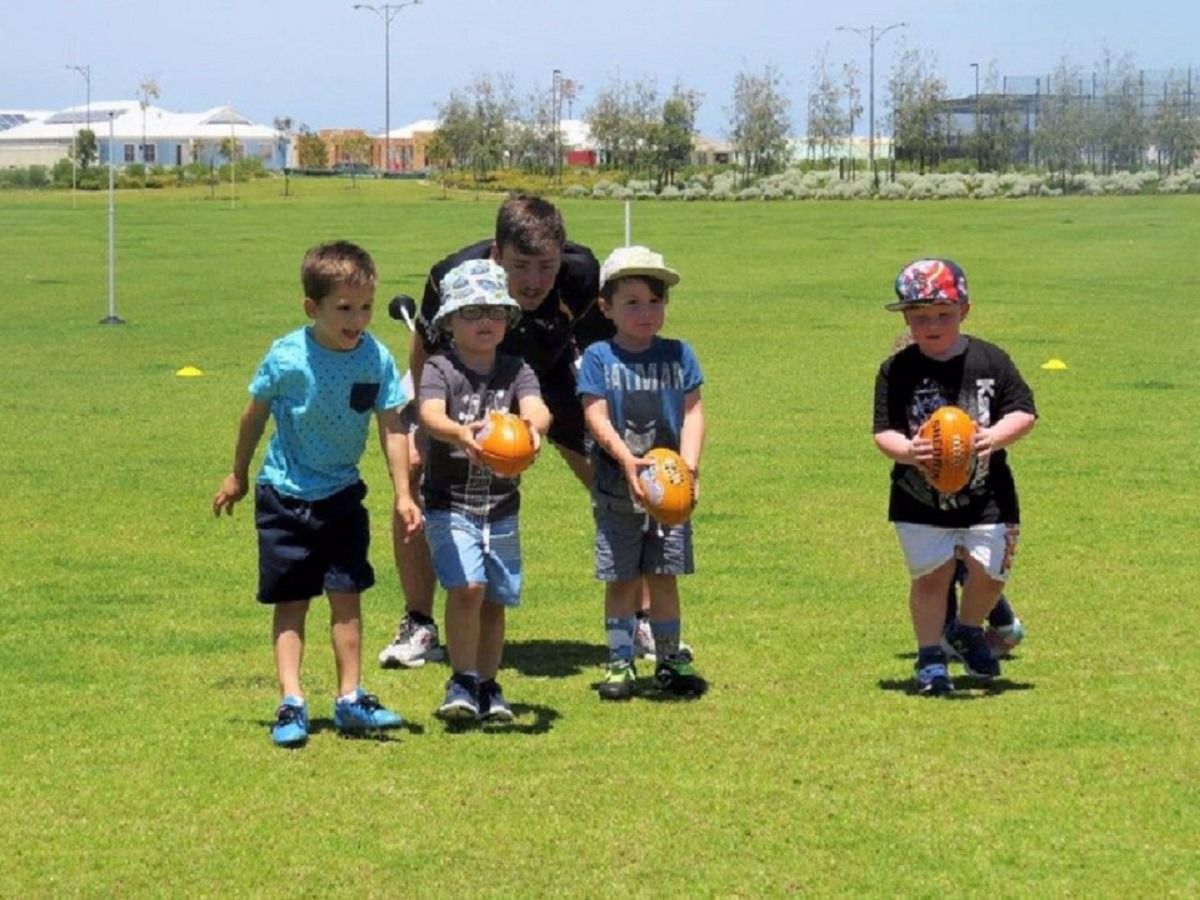 Footy Fundamentals Alkimos
Footy Fundamentals is a carefully planned and structured AFL program, which encourages your active two – five year old to develop their fundamental movement skills in a fun and safe environment, incorporating AFL Football, using multisport equipment.
Details
Description
Each week, children will focus on one or a set of movement skills, and play fun team-work based games. The Alkimos centre operates from Leatherback Park and offers all 3 of our programs: Toddler Kickers, Mini Kickers and Kindy Kickers. Active parent involvement is required in all of our pre-Auskick AFL programs. Research has shown that active parents help support a healthy and active lifestyle for children. Footy Fundamentals was launched in 2013 with the aim to build fundamental movement skills in children aged 2 years to 5 years. Football is an Australian way of life, is a lifestyle for many parents and a sense of joy for children growing up in local back yards across Perth's.
Location