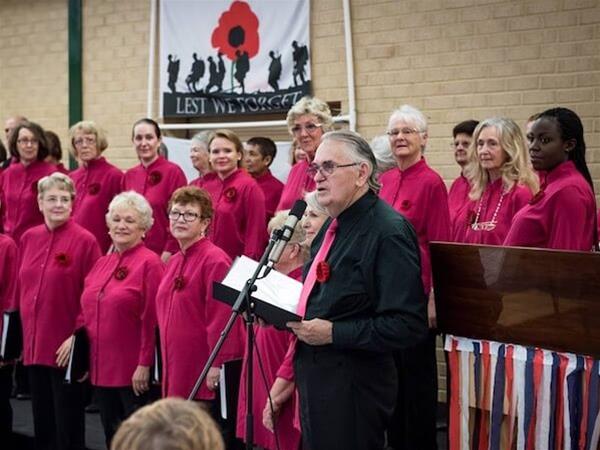 Wanneroo Civic Choir
The Wanneroo Civic Choir, directed by Kent Logie, rehearses every Tuesday from 7.15-9.15pm at the Alexander Heights Community Centre.
Details
Description
The choir has 45 mixed voices (bass and tenors always welcome) singing SATB accompanied, and also A cappella. They cover a wide range of music, organise concerts and take part in community events.
There is a $50 annual fee and $8 weekly subscription.
Auditions are no longer required and voice placements are now performed.
Location
Address: Alexander Heights Community Centre, 18 Linto Way, Alexander Heights WA 6064,Alexander Heights,WA,
Phone: 0417 942 754
Email: [email protected]