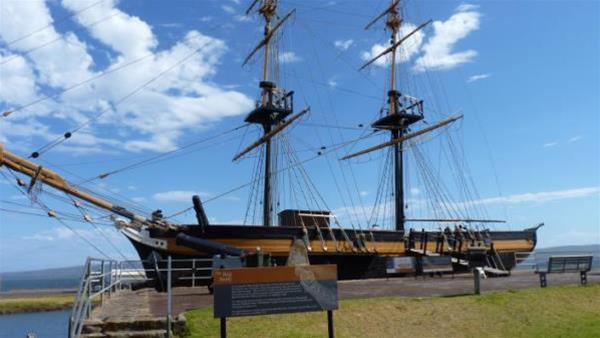 Walk up the gangplank and step back in time aboard the Brig Amity to find out what life was like aboard a convict ship in 1826.
Museums:Maritime,State Museums
Details
Museums:Maritime,State Museums
Open Days:Monday,Tuesday,Wednesday,Thursday,Friday,Saturday,Sunday
Description
As you explore the ship, listen to the story of the Brig's perilous 6 week journey from Sydney to King George Sound to establish the first European settlement on the west coast of Australia.
Discover the sights and sounds below deck that were encountered by those aboard as they headed for unknown lands, sharing space with the ship's crew, 23 convicts, 21 soldiers and enough domestic animals, food crops and building materials to start the small, remote outpost.
The informative and helpful volunteer guides will assist you to navigate your visit and will be happy to answer any questions you may have. They can also tell you other interesting things to do in Albany.
And when the Brig is not being a convict ship it often transforms into a Pirate ship with many a small and not so small swashbuckler climbing the gangplank in hopes of raising the Jolly Roger and finding treasure stowed below decks.
Related
Western Australian Maritime Museum
Location
Address: Princess Royal Dr,Albany,WA,6330
Phone: +61 08 6552 7800
Email: [email protected]