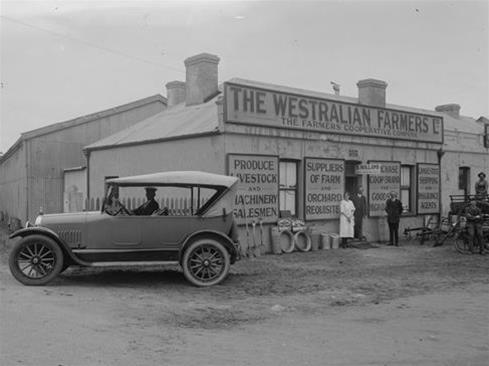 Albany Co-Operative Store Museum
The museum has a friendly, personal touch and gives visitors an opportunity to view rare and interesting pieces of provenance to Albany and the Great Southern.
Details
Museums:Local History
Open Days:Monday,Tuesday,Wednesday,Thursday,Friday
Description
In 2009, Albany Historical Society's fulfilled a long held ambition to open the old P&O Cooperative Store in Frederick Street as a museum. For several years the society had been using the building as a repository for around 30,000 artefacts not on display in its other museums.

The building was opened as the P&O Cooperative store in 1870 to provide heavily subsidised goods to its employees. It has also been used as a shop, guest house, private residence and barracks for the Western Australian Railways. Although the building looks unattractive from the outside, underneath its 1960s brick façade is the perfectly intact original granite structure – a unique example of this type of architecture in Albany.
Location
Address: 44 Frederick St, Albany WA 6330,Albany,WA,6330
Phone: 9841 1401
Email: [email protected]