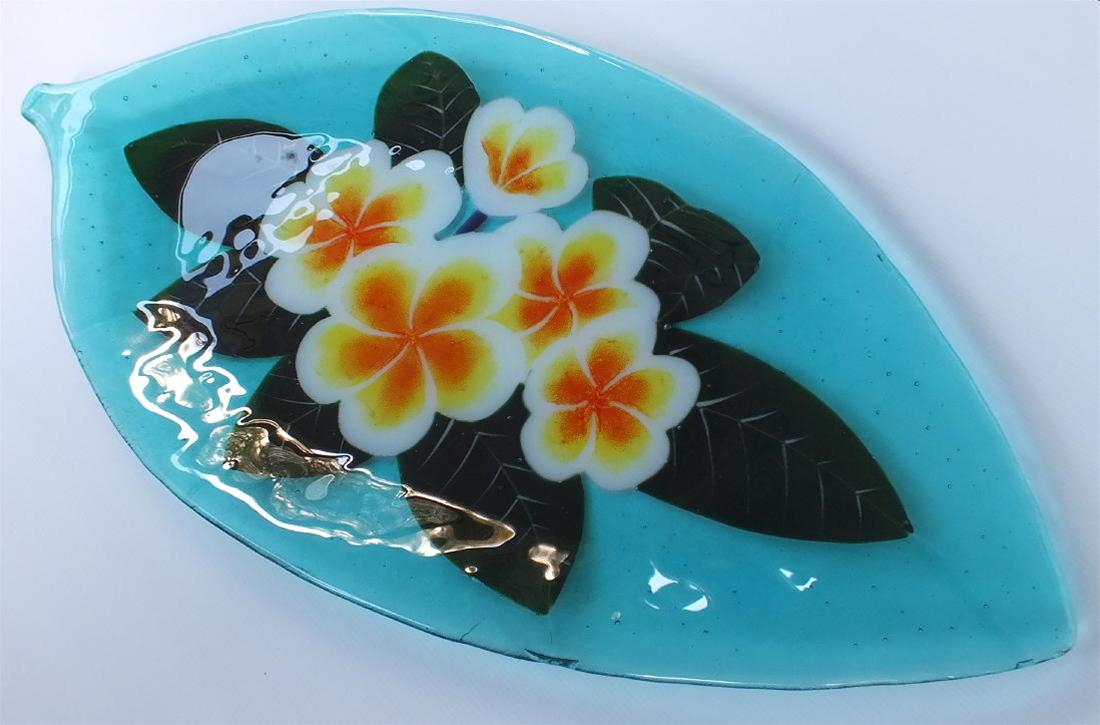 Specialising in feature glass panels, stained and etched glass.
Galleries:Glass,Art Gallery
Details
Galleries:Glass,Art Gallery
Open Days:Thursday,Friday,Saturday,Sunday,Public Holidays
Description
All our glass artwork is designed and created in our studio workshop, located above the gallery. We encourage our customers to visit the studio to see examples of the different glass-working techniques. If they desire, they are welcome to consult on, or design their own glass works to give that really personal touch to their home.
The process can as simple as acquiring ideas from our portfolios or books and modifying them to create your own design. Once the the concept and colour scheme is organized the piece is halfway to being made. For hot glass it is even possible to arrange the coloured glass yourself to get just the look that you desire - then we will work the glass for you. We are also happy for clients who want pieces made by other techniques to discuss their design ideas with us.
The perfect place to find a unique gift, our gallery displays a showcase of kiln formed glass art pieces. The designs and concepts used in our collections are our own, and each peice is hand-crafted, so every item is unique. We enjoy pushing the boundaries to see how far it is possible to stretch glass into different shapes. We continue to experiment to see how glass performs when melted, and to extend our abilities, resulting in a wide range of artefacts. These include bowls, platters, lamps, jewellery and other sculptural pieces.
It is also possible for you to design and commission art works incorporating your own ideas and desires - talk to us when you visit. The gallery is set up for lampworking, so when you visit it may be possible to watch while we work with the flame to make beads or small sculptures. Repairs and restoration. Open by appointment.
Location