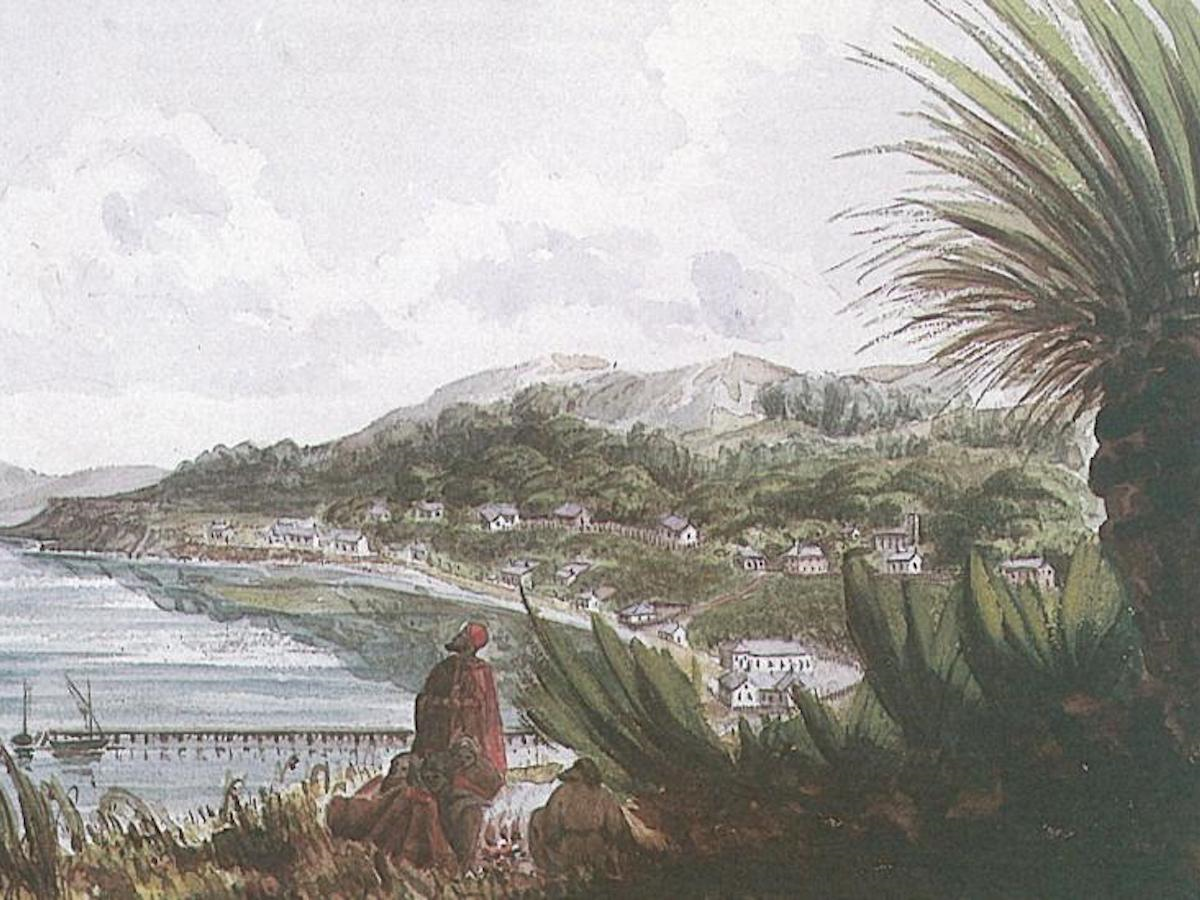 Tuesday Curatorial: Term Three 2019
Immerse yourself in the fascinating history and stories of the Great Southern each week, as expert speakers bring the region to life.
Dates:July 30 - Sep 24
Time(s):10:30am – 11:30am
Venue:Museum of the Great Southern
Details
Hosted By:Museum of the Great Southern
Venue Address:Residency Rd, Albany WA 6330
Venue:Museum of the Great Southern
Audience:Adults,For seniors
Description
All sessions commence at 10.30am in the Old Co-op Building.
Entry is $2 per session or $20 season ticket to attend all Term Three sessions. Bookings are not required.
Morning tea is provided.

Term Three 2019 Calendar

For the Term of His Natural Life - Convict times in Albany
Tuesday 30 July
Albany is unique in WA with two periods of convict settlement - 1826-1831, & 1850-1868. We look at how each affected and developed the settlement, and the special problems that they posed to administrators and free settlers.
Presented by Malcolm Traill, Programs Officer, Museum of the Great Southern.

Two Decades in an Hour - 1800-1820 at King George's Sound
Tuesday 6 August
In pre-European settlement in Albany, the area had many visitors by explorers, both English and French. Their interactions with the Menang community and their early opinions of this land and coast were always eye-opening.
Presented by Malcolm Traill, Programs Officer, Museum of the Great Southern.

Flying the Yellow Jack - Quarantine in Western Australia
Tuesday 13 August
Quarantine was a big issue in early European settlement when medicine often could not detect or treat epidemics that could spread like wildfire. A seaport like Albany was susceptible to disease outbreaks with every ship's arrival
Presented by Malcolm Traill, Programs Officer, Museum of the Great Southern.

It's Not Easy Being Brown - Frogs of Western Australia
NATIONAL SCIENCE WEEK
Tuesday 20 August
WA is home to vast numbers of frog species, most of which have developed camouflage to combat predators and survive in tough environments. Paul Doughty looks deeply into this mysterious amphibious world.
Presented by Paul Doughty, Curator of Herpetology, WA Museum

Curatorials on the Road - Gnowangerup and districts
OFFSITE IN GNOWANGERUP
Tuesday 27 August
In conjunction with ABC Great Southern, we again journey into the region. This time to the historic region of Gnowangerup, where indigenous culture runs parallel to European farm development over the years.
Presented by Malcolm Traill, Programs Officer, Museum of the Great Southern.

Traversing the Land - The story of surveying in Albany
Tuesday 3 September
Surveying often simply conveys lines on maps, but the early surveyors who mapped the countryside and laid out the townsites were pioneers, and we still use much of their work in today's mapping of the region.
Presented by Malcolm Traill with Andrew Lefort, Surveyor, Harley Dykstra.

Medicine and Arts Intertwined - Tales of the Albany Cottage Hospital
OFFSITE AT VANCOUVER ARTS CENTRE
Tuesday 10 September
Held onsite at the Vancouver Arts Centre, this talk looks at the history of this significant building - first as the main hospital for Albany, and latterly as a community centre for arts and crafts.
Presented by Malcolm Traill with Crispin Travers, Researcher

Fact and Fiction - Examining historical murders of the Great Southern
Tuesday 17 September
All communities have murder stories and Albany is no exception. Kirsten Beidatsch examines half a dozen significant murders in the early years of Albany and picks out common themes of racial hatred, greed and lawlessness.
Presented by Kirsten Beidatsch, Researcher and UWA student.

2019 Southern Art + Craft Trail
Tuesday 24 September
No talk, but instead a chance to enjoy the talents of local artists and craftspeople who exhibit their works at the Museum of the Great Southern. Browse through their displays and chat to them about their techniques and inspirations.
Events
The Antarctica Experience In The Great Southern
Lustre: Pearling & Australia Touring Exhibition
Location
Venue:Museum of the Great Southern
Address: Museum of the Great Southern Residency Rd, Albany WA 6330,Albany,WA,6330
Phone: 9841 4844
Email: [email protected]