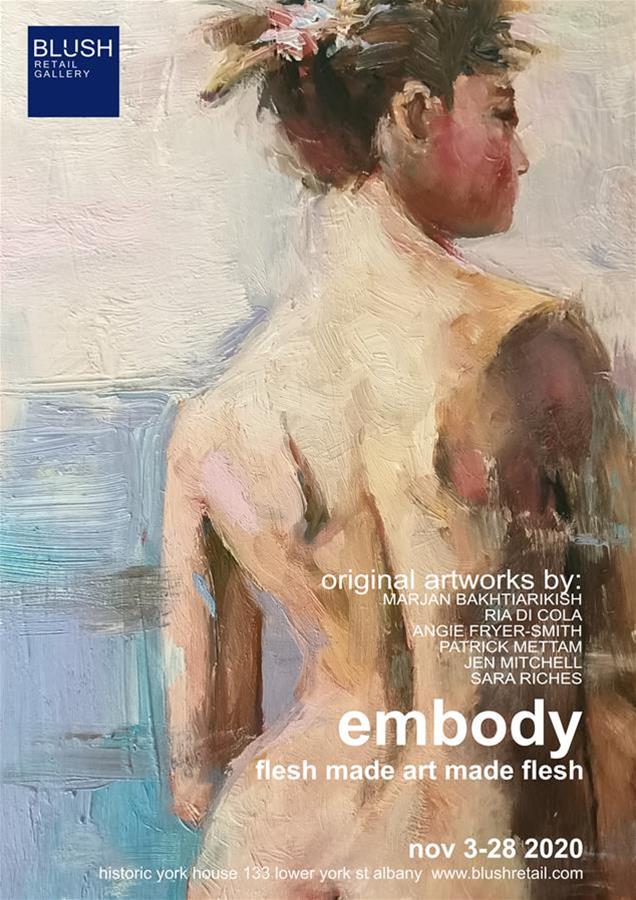 Embody Art Collection
A new original fine art collection on show, called EMBODY - flesh made art made flesh.
Dates:Nov 3 - 28
Time(s):10am - 4pm Tuesday - Saturday
Details
Hosted By:Blush Retail Gallery
Venue Address:York House 133 York Street Albany 6330 Western Australia
Ticket Price:Free
Description
Six talented Great Southern artists capture the most iconic form - the human body. Delicate and sensuous charcoal drawings, rich classical oil paintings, and dramatic graphic artworks all work together to give a visual representation of our beauty and our imperfections.
On show from Tuesday 3 November to 28 November.
Location