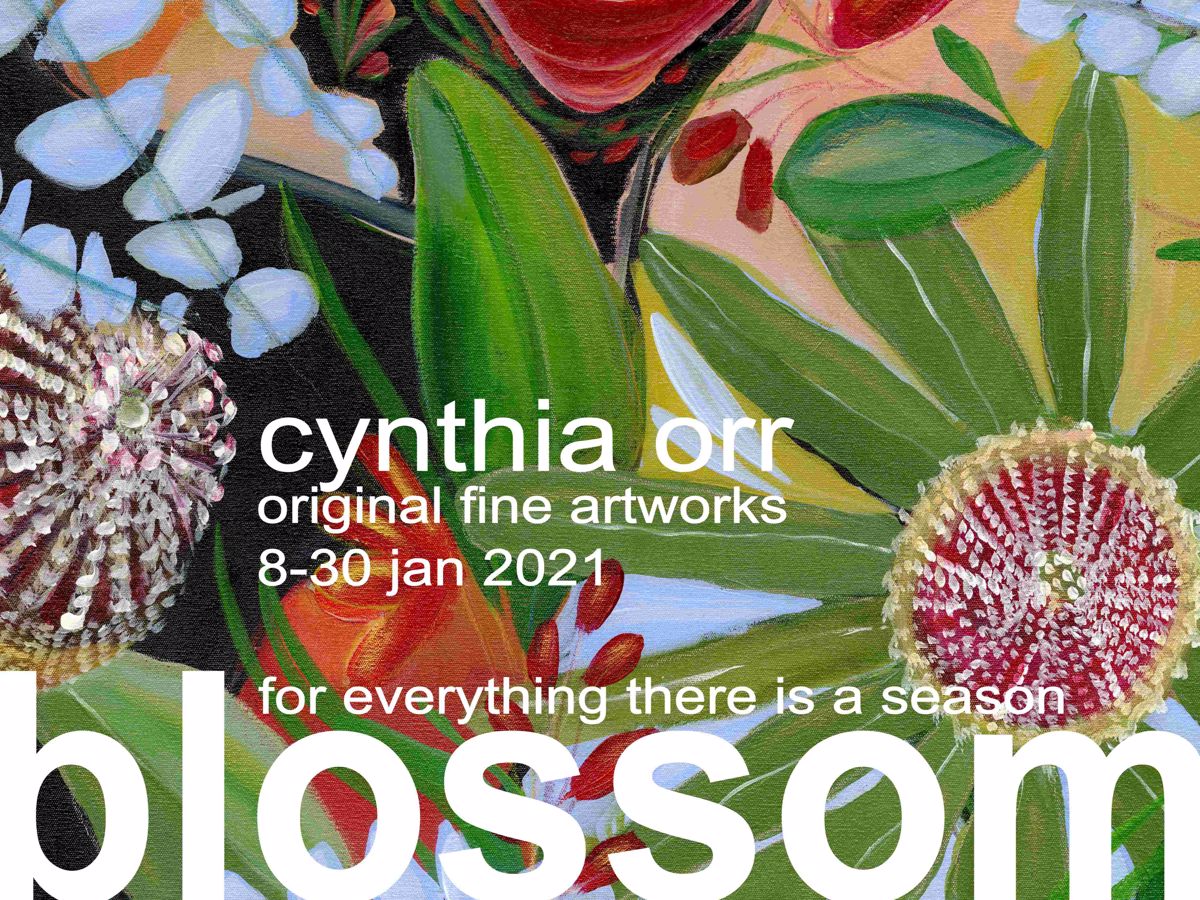 "Blossom" fine artworks
BLOSSOM - for everything there is a season. Showing the much anticipated artworks by the gifted Albany artist, Cynthia Orr. Her bold expressive art is a celebration of our unique Australian flora.
Dates:Jan 8 - 30
Time(s):Opening night 5.30pm Friday Jan 8th
Venue:Blush Retail Gallery
Details
Ticket Price:Free
Venue:Blush Retail Gallery
Description
With an expression of her heart blended with an impressive use of colour and form, Corr Art's nature inspired and emotional prolific artworks, have transformed thousands of walls across the globe. Using a fresh and unusual approach, her paintings emit something unique and powerfully spiritual, exciting the senses and moving the heart, beckoning you with a persistent excitement and desire to usher in beauty and renewal. "The BLOSSOM collection is an expression of my heart on canvas to portrait life blooming out of the unexpected situations of the human and world experiences; to remind us that 'for everything there is a season', in life, nature and relationships. Through my recent journey, the fires that have ripped through parts of our country and the epidemic of 2020, this series represents resilience and restoration and the hope that loss can give way to life." – Cynthia Orr, Jan 2021 All works can be viewed/purchased from 10am Friday 8th January 2021.
Related
Location