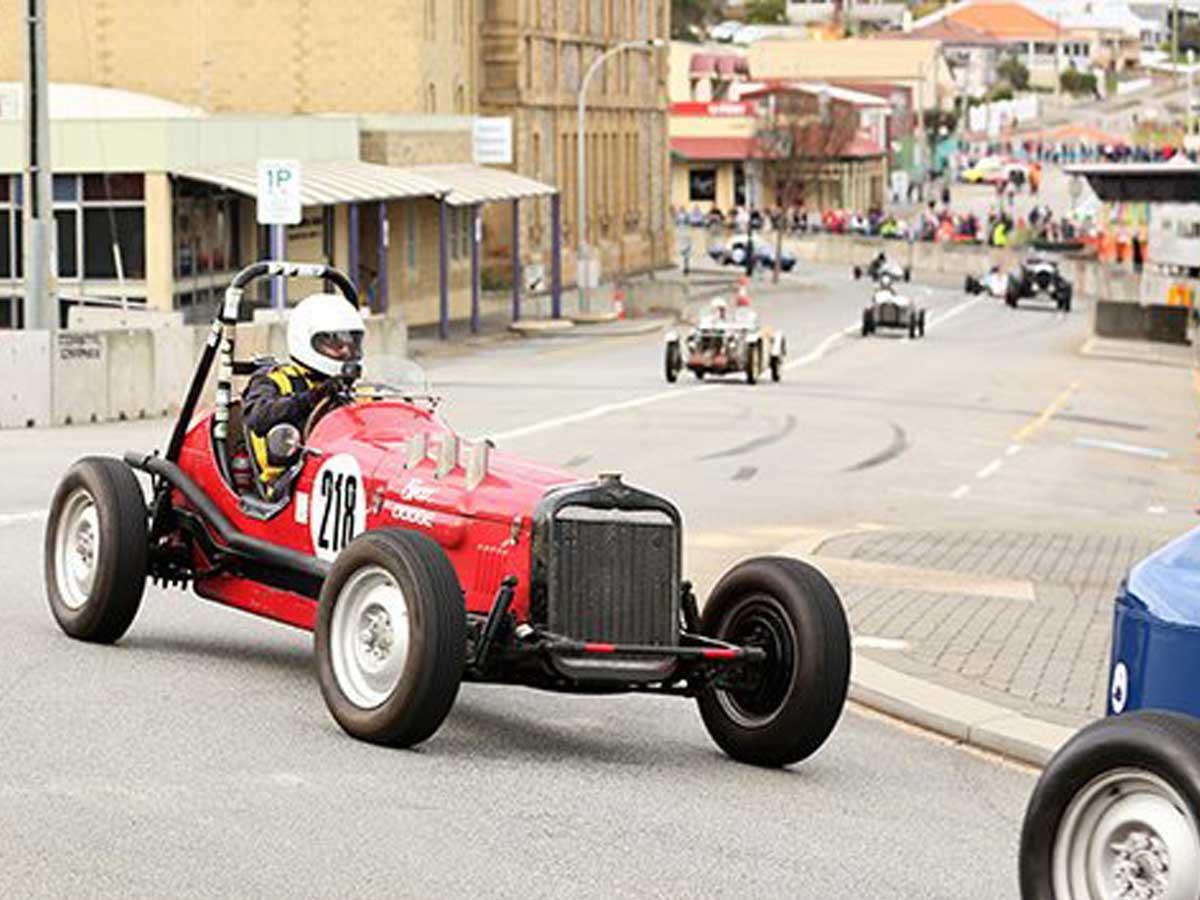 Albany Classic "Around the Houses"
Witness the streets of Albany come to life, with the sights and sounds of classic cars.
Details
Ticket Price:From $5
Venue:Albany
Audience:Adults,Family-Friendly
Description
The Albany Classic Motor Event is run through the heart of Albany's CBD, overlooking the ANZAC Peace Park and Princess Royal Harbour. This spectacle of historic motor sport presents a wide variety of cars from vintage wire wheels, post-vintage and classics as well as open wheel racers and big cube muscle cars. This event is part of the WA Regularity Championship. It is organised locally by the Albany Organising Committee with the Vintage Sports Car Club of WA (VSCCWA)
Albany first experienced motor racing in 1936 with the 'WA 50 Mile T.T. Car Race'. This was the first round the houses style race in Australia and was run over a 4 mile circuit through the town. The modern layout follows part of the revised 1938 Grand Prix circuit and is 1.5 km in length overlooking the picturesque Princess Royal Harbour.
The Albany Classic is the premier round the houses historic regularity event in Australia and is one of only two events of its type still going today. The modern event is as much a festival as serious motorsport but now caters for the whole family and a diverse range of motoring interest. Crowds line the city streets to witness the enthralling sight of vintage and classic cars taking part in the annual motor event. This year, cars covering 87 years of motoring development are competing or on display.
Location