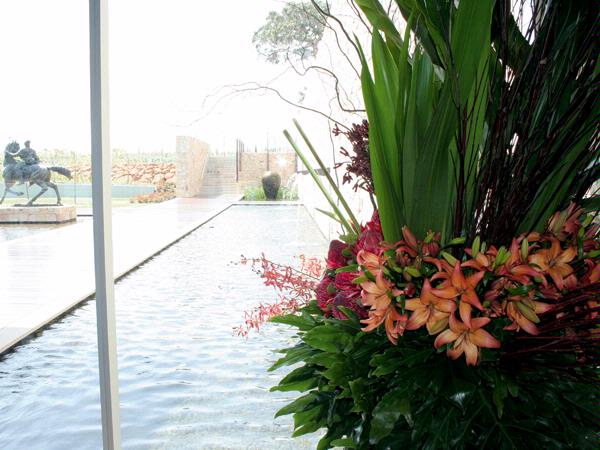 Blooming Beautiful Floral Designs
Create the ultimate stylish ambience at your next function with a divine display of floral designs unlike any other.
Details
Functions:Corporate,Major Events (300+),Private Celebrations,Weddings
Description
Blooming Beautiful Floral Designs owner Alice Clark is passionate about flowers and their perfection. Specialising in fresh floral designs for weddings, corporate functions and other special occasions, Blooming Beautiful uses only the highest quality flowers.

If you have a detailed idea of the floral arrangements or theme you'd like at your next event, then Alice is more than willing to meet with you to discuss every aspect of your function. She can then work with you to create a floral design that will complement your overall vision.

Deriving great pleasure from dealing with clients and thriving on positive results, Alice can design and arrange the complete look of any special event.

From intricate dinner party displays to weddings and large corporate functions, no event is too challenging for Blooming Beautiful.
In creating personalised designs, only fresh new produce and the highest quality flowers are used.

The company's general style is described as being contemporary whilst fully complementing nature.

Inspired by the natural beauty of WA's South West, Alice has had a passion for flowers since a young age and her love for her work shines through her arrangements.

Over the years, she has assisted with the design and arrangement of flowers for both royalty and celebrities.

The Event: Blooming Beautiful can provide floral designs for weddings, corporate functions, birthday parties and social dinner and luncheons. The business also caters for hotels, wineries and holiday homes.

The Location: Blooming Beautiful Floral Designs can service any location from the heart of the South West to other parts of Western Australia.
The Service: As well as stunning floral designs, Blooming Beautiful offers a range of hire items to complement the flowers, setting and venue. Owner Alice Clark offers an initial meeting, personalised design and a delivery and set-up service anywhere in WA.

The Numbers: From small intimate gatherings to large functions, Blooming Beautiful Floral Designs can cater for any event, regardless of size.

The Company: Owner Alice Clark has been working professionally with flowers for 17 years and has travelled to Europe and the United States, where she gained experience in international floral design. Blooming Beautiful Floral Designs has been running for 11 years in Yallingup and has won a selection of awards including "South West Small Business Owner Operator of the Year".
Location