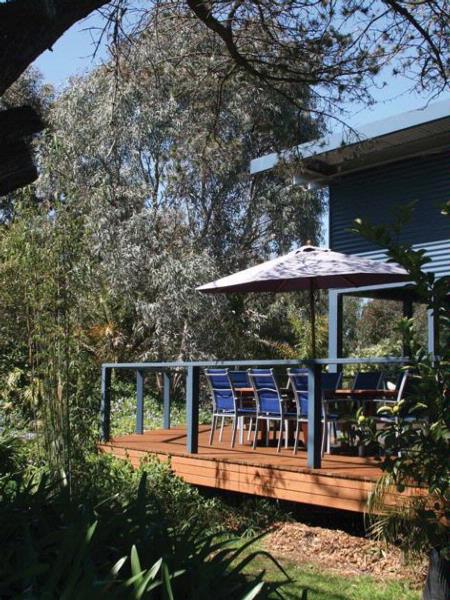 Fun, friendly and affordable - this Margaret River hotspot is the ideal venue for event hosts wanting something a bit out of the ordinary.
Details
Capacity:200-500
Features:BYO,Live Music,Outdoor Dining
Venue Type:Function Centre,Restaurant
Description
Brimming with beautiful native and tropical gardens, Chilli Waters offers fun for all ages with 18 holes of Supa Putt (mini golf) in the Bamboo Gardens and nine or 18 holes of Big Ball Golf (which involves a bigger ball and clubs on a smaller course than normal golf).
Chilli Waters opened with Big Ball Golf in 2006, after the owners transformed an unused dairy paddock. The Chilli Waters name came about because of the owners' love of chillies and surfing. Many varieties of chilli are grown here, and chilli jams and relishes are available for visitors to buy.
The venue is now an idyllic playground offering a fun alternative for corporate and private functions. Be it casual, elegant or anything in between, Chilli Waters caters for corporate teambuilding, group functions, sporting club events, cocktail-style weddings and intimate evening soirees.
Guests can have a round of Big Ball Golf then retreat to the architecturally designed clubhouse, set among palm trees, native plants and stunning bamboo. Here they can enjoy delicious platters featuring food from the property's fruit and vegetable gardens. All games have been developed to cater for every section of the community, as well as small and large groups, so there's no need to worry if you've never touched a golf stick. The oversized clubs and balls, coupled with a short course, always ensure a fun-filled day.
Location