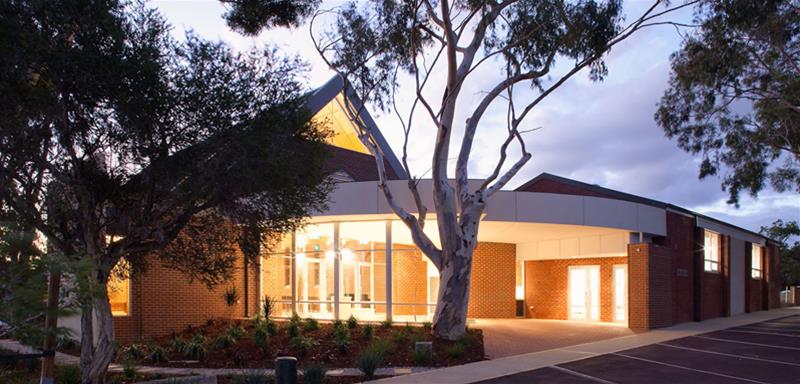 The Pelican Function Venue
The Pelican Function Venue is a beautiful venue for private, business, or community functions.
Details
Capacity:100-200
Features:Indoor,Kid Friendly,Live Music
Venue Type:Function Centre,Unique Venue
Description
Functions
The Pelican's Kalbarri Hall seats 120 for a banquet or 180 for a cocktail party, and we are fully equipped to cater on this scale in our commercial kitchen. Our preferred caterers (Spices Catering, By Word of Mouth and Georges) provide a culinary experience that will exceed your expectations.
Our furnishings and dinnerware are available for hire, enabling you to organise your function with ease.
Weddings and Receptions
The Pelican Function Venue is perfect for wedding receptions. The modern space, with its neutral colours and wooden floors, is ready to be dressed to your requirements. It can also be divided into two smaller areas for more intimate gatherings.
The Function Venue can be hired for lunch or dinner receptions. Furthermore, we can tailor a unique wedding package to hold both the wedding ceremony and reception under one roof. The Pelican Function Venue is connected via a foyer to the Church of the Resurrection Swanbourne, an award-winning and architecturally stunning building constructed in 2010.
Music Recitals
The Church of the Resurrection has wonderful acoustics, and is well-loved by many of Perth's classical musicians including ArtSong Perth and the Fremantle Chamber Orchestra. We offer musicians the opportunity to hold a recital in the church and afterwards enjoy refreshments in Kalbarri Hall. The Church of the Resurrection prides itself on being a centre for musical excellence and administers the Mapstone Scholarships, which offers a number of choral students from UWA a yearly scholarship and the opportunity to develop their performance skills.
Ongoing Bookings
Our venue is also available for ongoing bookings of educational, fitness, or community groups. We seek to provide our clients with a quality, friendly venue, that is accessible to all. Our venue is also fully accessible to clients with disabilities.
Smart Events
The Pelican Function Venue has a state of the art Bose Audio-Visual system, including the ability to amplify sound and video from iPod, CD, laptop or microphone. We also have a ceiling-mounted projector capable of playing videos, slideshows, or PowerPoint presentations. We can make WiFi available on request.
Location
Address: 105 Shenton Road,Swanbourne,WA,6010
Phone: (08) 9284 7093
Email: [email protected]