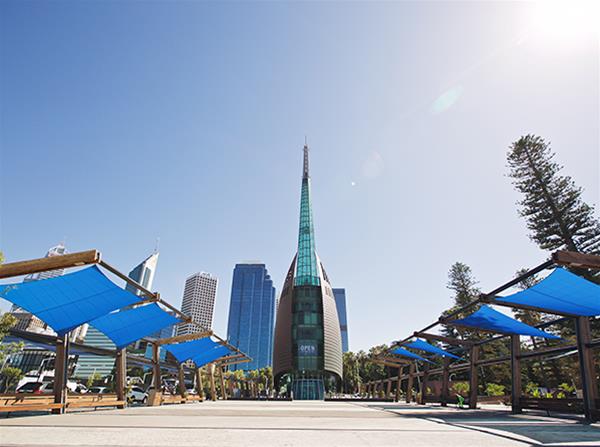 Known as one of the world's largest musical instruments and Perth's most iconic tourism landmark, The Bell Tower's exciting function offerings also ring true.
Details
Capacity:50-100
Features:BYO,Indoor,Waterfront
Venue Type:Unique Venue
Description
The Bell Tower has been the talk of the town ever since its opening in 2000 as Western Australia's Millennium project.
Characterised by its strong architectural authority, grand glass entry foyer, and newly re-landscaped surrounds, the stunning sixstorey complex is filled with fascinating historic content dating back to the 14th century, plus three unique spaces available for events.
Over the years, the venue has held more than 650 functions, including high-profile, corporate and private events, from launches, cocktail parties and wedding ceremonies, to receptions, sit-down dinners, buffets and birthdays. Interstate and international companies and delegations also frequent the site to exploit its spectacular views of the city skyline, Swan River
and Elizabeth Quay.
If this wasn't memorable enough, guests can even try their hand at playing the same bells rung for Captain Cook's homecoming in 1771, with a 30- or 60-minute bellringing session, or a 20-minute group demonstration (maximum of 30 in a group).
The venue is open for breakfast or sundowner/evening functions outside the public hours of 10am to 5pm (4pm in winter), with furniture available for hire. Most functions are held on the level 6 observation deck, which can accommodate 90 cocktail style and 50 seated. Level 2 can hold 40 cocktail-style and 20 seated, while the foyer can hold 90 cocktail-style and 40 seated. Due to fire and safety regulations, the maximum capacity of the building is 100 people, including staff and bellringers.
The venue can provide a list of recommended companies to provide catering for the event, or simply bring your own.
Location