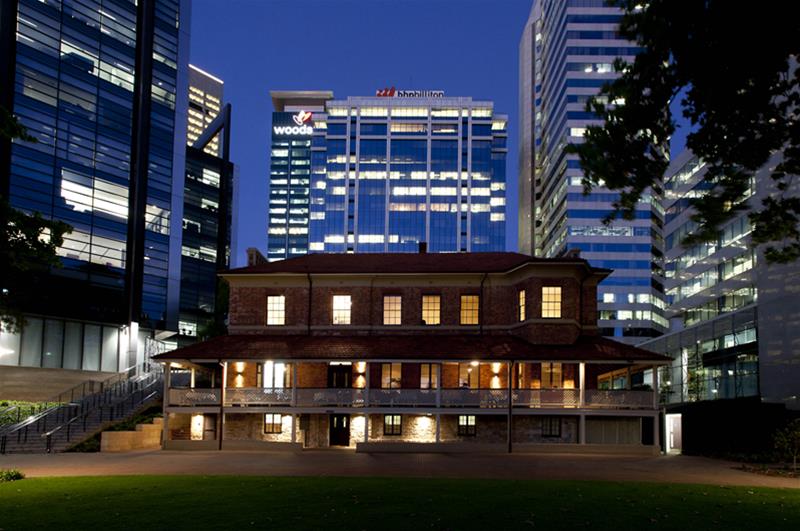 Lamont's Bishops House in the Perth CBD, a unique heritage listed location in the heart of the city. Catering for corporate & intimate dining, private events and gorgeous garden weddings
Details
Capacity:50-100
Features:Indoor,Licensed,Outdoor Dining
Venue Type:Restaurant,Unique Venue
Description
Majestic heritage listed property overlooking manicured gardens. Lamont's Bishops House offers private room events, a la carte dining and a cozy lounge bar with outdoor dining in the warmer months. Sophisticated weddings and corporate events are our specialty, a modern dining experience with spectacular old world charm.
Our venue can host weddings from a small intimate one table event to a large outdoor weddings using the natural space or marquees suited to the location.
This is the perfect place to un-wind at the end of the day, reward the team or catch up with friends. Guests are welcome to enjoy and drink without dining, however light snacks and tapas menu is available.
Lamont's offer guests the chance to soak up the atmosphere of Perth's heritage and history in beautiful Bishop's House. Built in the late 1800′s, a private home for nearly 100 years, our conversion to a modest multi level restaurant was completed in November 2010.
The mid level offers a la carte dining with customised private dining rooms upstairs, and splendid verandah tables overlooking heritage listed gardens makes Lamont's Bishop's House a very special destination.
Located on the corner of Spring Street & Mounts Bay Road, with seamless access from St Georges Terrace at the 235 Bishop's See entrance walkway and directly accross the road from PCEC (Convention Centre)
Location