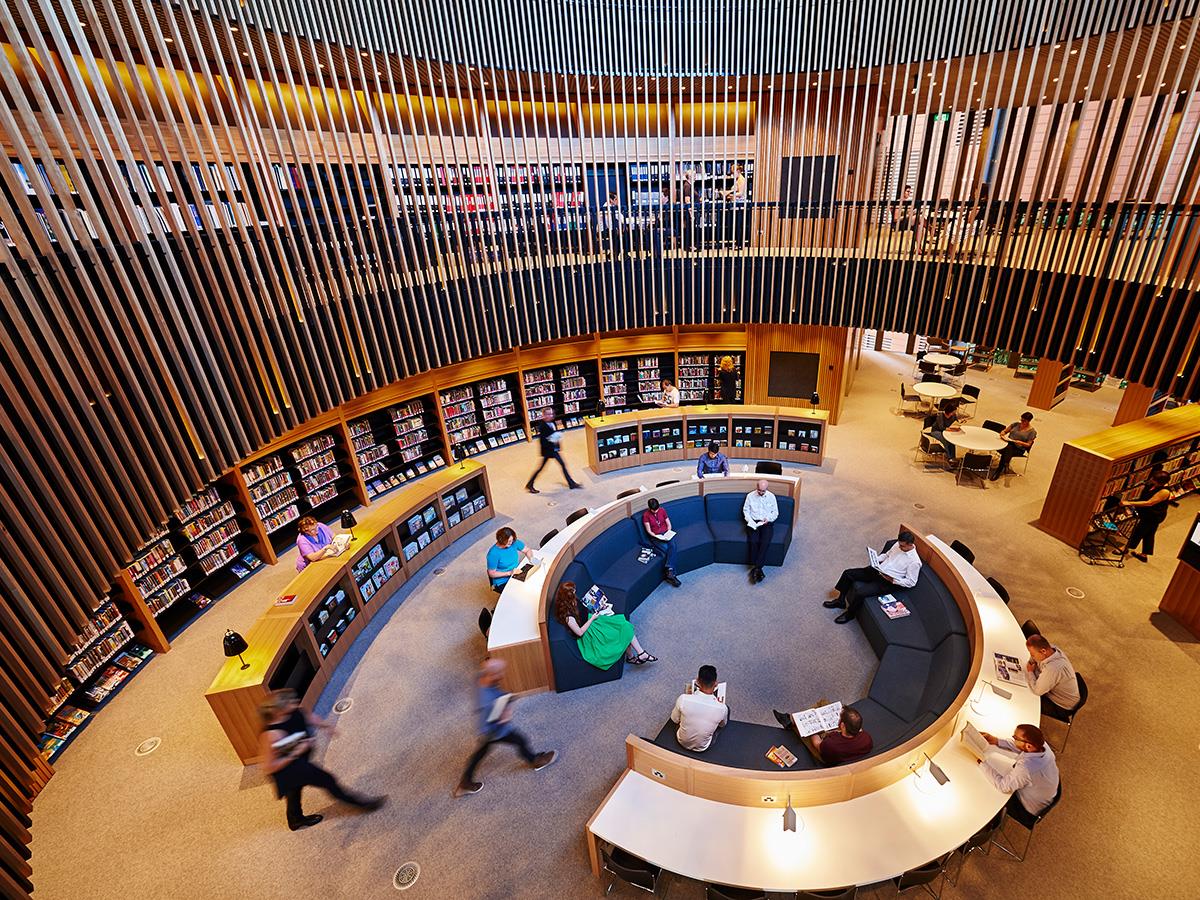 City of Perth Library
The City of Perth Library offers a range of inviting spaces for functions, meetings, interviews and training in the vibrant Cathedral Square precinct in the heart of the City.
Details
Description
Whether you're after research materials, the daily paper, free access to e-books, or just a place of contemplation, the City of Perth Library is your own learning and living room.
The new purpose-built, seven-storey, state-of-the-art, circular building is the first major civic building to be constructed since the Perth Concert Hall was built nearly 40 years ago.
The new City of Perth Library features dedicated History Centre, Young Adult and Children's floors ­ complete with a living Tree of Knowledge under which to enjoy story time ­and an outdoor terrace overlooking Cathedral Square.
Visitors are welcomed into an open ground floor with views to Perth's largest living green wall; while high above, the ceiling showcases renowned artist Andrew Nichols' The Isle is Full of Noises – an artwork that retells the end of Shakespeare's The Tempest, from a Western Australian perspective.
With free Wi-Fi, audio visual and meeting rooms, reading areas and free Library-exclusive digital and multimedia resources, the City of Perth Library is a vibrant and welcoming community hub with a lot more than just books.
For residents, students, city workers, tourists and visitors, it is your place to explore, create and participate.
Location