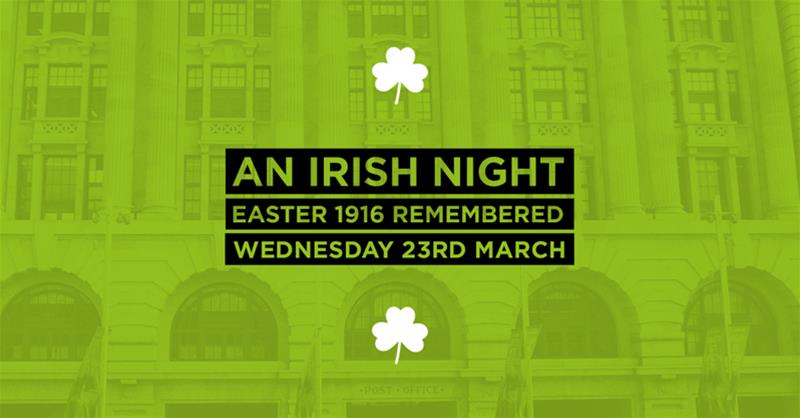 An Irish Night with Perth Chamber Orchestra
An Irish Night: Easter 1916 Remembered with Perth Chamber Orchestra.
Details
Features:Live Music
Venue Type:Other
Description
Perth Chamber Orchestra performs a memorable program to mark the Centenary of the Irish Rising 1916 – a historic rebellion that led to Ireland's Independence.
In 1916 at the GPO building in Dublin, a small group of men made a stand in a move that would lead to Ireland becoming a nation in its own right.
100 years on, in 2016, the GPO building in Perth will play host to an evening of incredible music from Ireland.
Join us as we tell this remarkable story set to incredible Irish and classical music, with food and beverages reminiscent of Ireland (yes, we're planning to include Guinness on the beverage menu!), dance, poetry, storytelling and more.
Doors open at 6pm, concert at 6.30pm.
Tickets: GA $85 VIP $120. Tickets include a glass of wine on arrival and small plates of food.
Purchase tickets: http://bit.ly/PCOIrish
Location