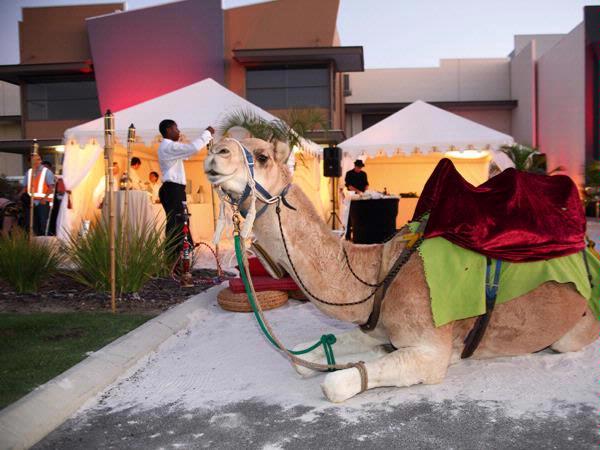 This innovative company creates stylish, sophisticated ebents that are remembered long after the lights come up.
Details
Functions:Corporate,Kids Parties,Major Events (300+),Private Celebrations,Weddings
Services:Audio Visual,Entertainment,Equipment Hire,Event Organisers,Marquees,Music,Photography,Security,Stationary,Theming
Description
Since its inception in 2000, Taylored to Suit has been aligned with some of Perth's most memorable events. Headed up by the talented Sophie Taylor, the company is brimming with creativity and passion, and capable of realising every client's vision.
Whether the event is a gala ball, Christmas party, milestone birthday, private dinner or school formal, Taylored to Suit will create a concept and bring it to fruition. This may involve transforming your home into the 'wild, wild west', a restaurant into a beach or a warehouse into the Arabian Desert. Whatever the dream, Sophie and her team will source superior products and services from their network of premium suppliers.
But perhaps the real beauty of working with Taylored to Suit is the peace of mind that comes from knowing that Sophie and the team will take care of everything, from start to finish. All you have to do is arrive and entertain your guests. It means you can expect a smooth and successful event that is remembered for all the right reasons.
Over the years, Taylored to Suit has created spectacular events for high-profile clients, such as IGA, John Hughes and Cadbury Schweppes. By taking a professional approach and incorporating personal touches – as well as some glitz and glamour – Sophie and her team continue to make quite an impression. Another arm of the business is wedding coordination, covering everything from the venue, catering and photography to styling, transport, music and even the honeymoon.
Location