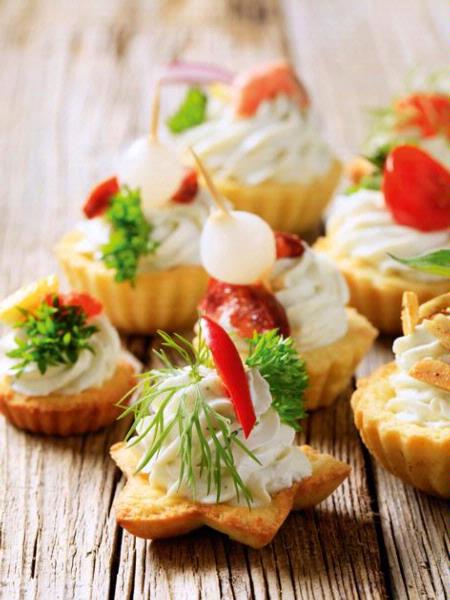 Relax while these professionals create an event with delectable food and sophisticated style.
Details
Capacity:100-200
Caterer Services:Full Service
Description
The thought of conjuring up a sensational menu for 200 guests or the decorative details to rival Carnivale is enough to send the heart rate soaring for most of us. Luckily, the professional team at Showcase Catering has more than 100 years of combined experience in planning events and can take care of everything, from catering and decorations to lighting and entertainment.
From big or small weddings to corporate events and birthday parties, Showcase has the event covered. You can have a set menu or work with the chef to tailor your own - flexibility is this company's forte. There are platter options plus breakfast, sit-down, barbecue, buffet and cocktail menus. The company offers delicious modern cuisine, for example, from the sit-down menu – lightly seared salmon supreme with zucchini and sweet potato, or maize-fed chicken breast with potato and spinach gratin, vegetable tagliatelle and lemon thyme jus. The cocktail menu includes items such as seared queen scallop on a warm spring onion potato cake and smoked chicken filo cups. Vegetarian choices are also available.
In addition, the event team will organise beverages and provide wait staff to serve. Showcase Catering will also help you find the perfect venue. Its parent company, Link Venue Management, has exclusive catering rights at many of Perth's premier venues.
Location