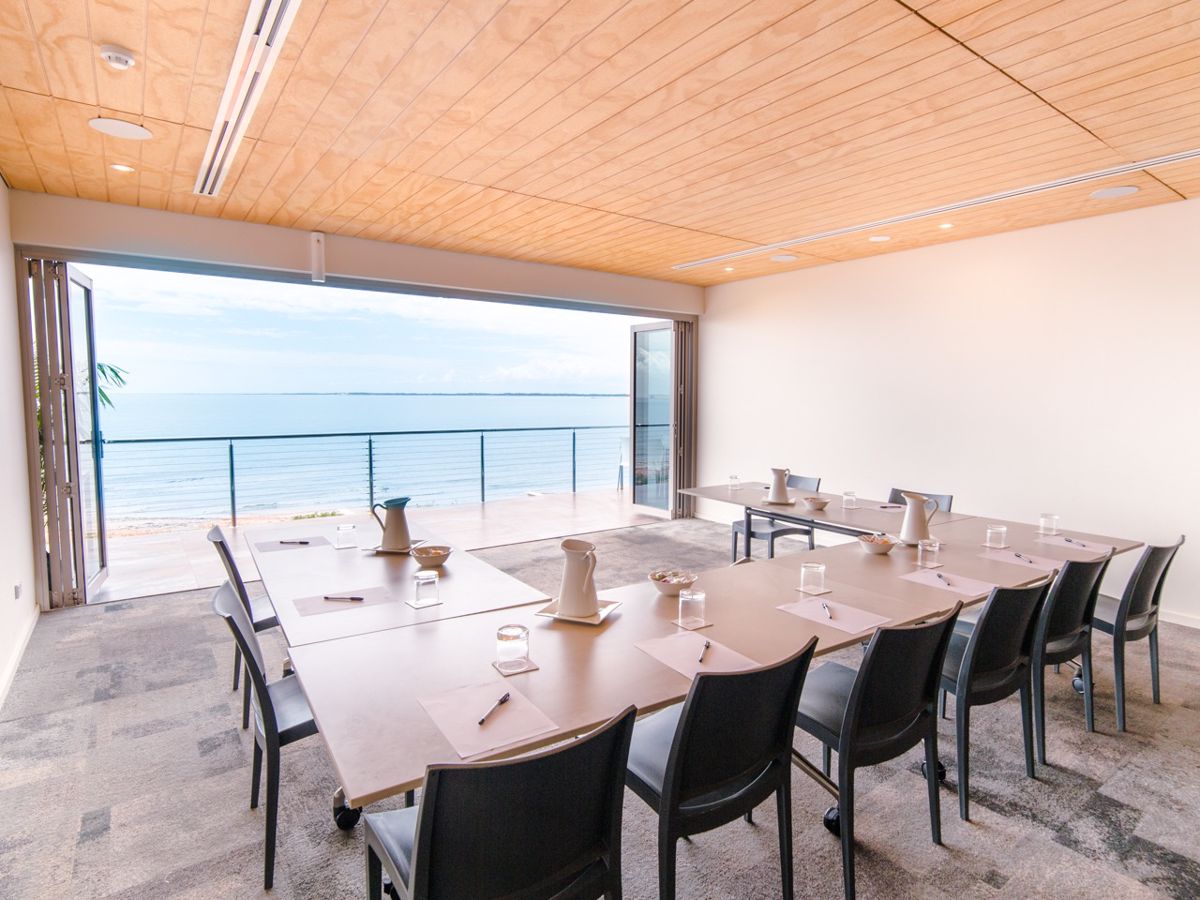 Located on the waterfront of Beadon Bay in Onslow, Western Australia, the Onslow Beach Resort + The Beach Club is the ultimate venue in the Pilbara for all your meeting and event needs.
Details
Capacity:100-200
Features:Kid Friendly,Licensed,Outdoor Dining,Indoor,Live Music,Waterfront
Venue Type:Resort,Hotel,Restaurant
Description
With the ocean as your backdrop, the function spaces offer panoramic views, salty breezes and golden sunshine, creating the perfect setting for parties, celebrations, weddings, networking, business meetings, conferences, seminars, workshops, presentations, strategy planning, group training sessions and gala dinners. The upstairs "Sunrise Room" is a modern function room with panoramic ocean views, that fits up to 80 people depending on your layout requirements. Venue hire includes set up, pens and pads, water jugs, bowl of mints, whiteboard, 60" TV with HDMI connectivity and free Wi-Fi. For a more informal style, try the downstairs deck and lawn area, famous for it's sunshine and ocean breeze and accommodating up to 100 guests. The views are great for brainstorming and inspiring ideas while you receive attentive, warm service and tuck into delicious food. Umbrella shades can be used for daytime and string lights create a whimsical feel as the sun sets. You can even hire a bouncy castle! Ever conducted a poolside meeting? The resort's pool area is a unique space for a casual business catchup, barbecue or team celebration. Accommodating up to 80 people, the pool area can be used until 9pm and is a fantastic option to initiate team bonding and socialising. For larger events catering for up to 250 people, the entire restaurant and bar is available for exclusive use hire, and opens out onto a deck and lawn area facing the dazzling beachfront. Alternatively, you can reserve areas in the restaurant for your party, subject to availability. The Onslow Beach Resort will work closely with you to tailor your event to suit your requirements, taste and style and ensure its success. Food and beverage options include a-la-carte, buffet or cocktail menus. Room set-ups include banquet, long table, cabaret, theatre, classroom, U-shape or boardroom.
Location
Address: Cnr Second Avenue & Third Street,Onslow,WA,6710
Phone: (08) 9184 6586
Email: [email protected]