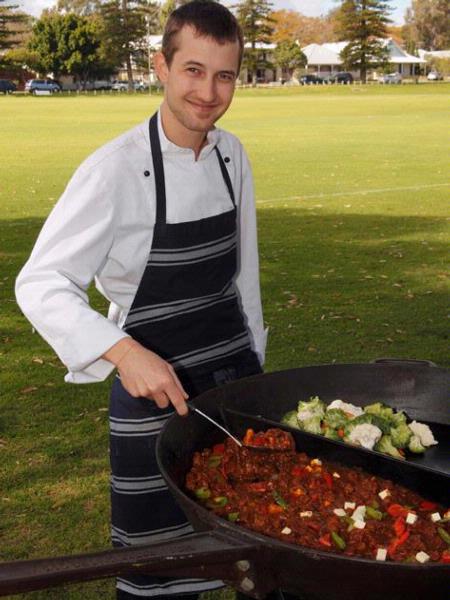 By Word of Mouth Catering
By pushing the envelope with its creative approach to food and going the extra mile with service, this company has garnered a legion of fans.
Details
Description
With a focus on using fresh produce and creating unique dining experiences, By Word of Mouth Catering has managed to carve its own niche and truly stand out from the crowd. In just four years, it has earned a reputation for food that is anything but ordinary.
The company is owned and run by executive chef Lee Martin, who was born and bred in the UK. He moved to Australia 15 years ago and gained a wealth of experience, working in the country's best restaurants and resorts. Lee is interested in delivering an experience that guests won't soon forget and to do that, he constantly pushes the boundaries with food ingredients, presentation and service. The company also goes that extra mile to ensure the expectations of clients – and their guests – are exceeded. It's an approach that has paid off for By Word of Mouth Catering, which receives many referrals.
The company tailors menus for all kinds of events, from cocktail functions, birthdays and weddings to corporate events and high teas.
Tapas-style table buffets are very popular, and Lee also offers 'live cooking' – a great way to engage people. He prepares food, such as seafood paella, lamb cutlets and tiger prawns, in a giant German-style bratt pan, while guests look on. There is also a teppanyaki grill for Asian-style finger foods and stirfries, as well as an oyster shucking service.
Location