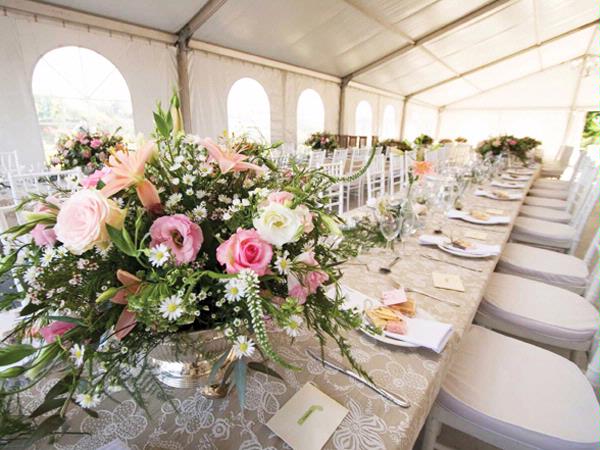 Remote, relaxed and completely secluded, Maitraya Luxury Private Retreat is the perfect venue for corporate retreats, strategy meetings or intimate weddings overlooking the ocean.
Details
Capacity:200-500
Features:BYO,Kid Friendly,Live Music,Waterfront,Outdoor Dining
Venue Type:Unique Venue
Description
Maitraya Luxury Private Retreat is a retreat like no other.
Perched on a cliff top overlooking the ocean, the beautifully appointed, eight-bedroom luxury retreat offers its guests nature, tranquility and seclusion in one unforgettable package. A place where you'll have over 500 acres of rugged, barely touched Great Southern land to yourself. Maitraya boasts 6000 square metres of living space and comfortably accommodates up to 16 guests, or 21 including the charming stone cottage located on the property's private airstrip. Guests have the option of flying into Maitraya via the property's sealed private airstrip or using the helipad nearby.
Eight spacious bedrooms, two fully equipped kitchens, heated pool, spa, light-filled garden atrium and secure children's play area are among the property's many indoor offerings. Outdoors, there are kayaks at the lakeside gazebo, a tennis court, cricket pitch, putting greens, bird hides, a chicken coop and walk trails scattered with wildflowers and unique art works. Whales, dolphins and kangaroos can all be spotted from the homestead's vast windows, with tracks leading to a private swimming beach nearby. Guests will love the 270 degree ocean views!
For corporate retreats, strategy meetings or team building days, Maitraya can offer guests state-of-the-art facilities and a number of formal and informal meeting areas. There's a fully-equipped executive boardroom and a theatre room that's perfect for presentations and guest speakers. Retreat packages can be personalised with additional services such as private chef, masseuse, yoga classes on the beach, team building activities and plenty more.
Maitraya is also the perfect location for an intimate wedding with close friends and family. Imagine celebrating your special day on a property that you have completely to yourself, enjoying absolute luxury and seclusion!
The region itself offers a wide variety of attractions including some of the finest wineries, fresh food markets in WA, all within easy driving distance of the retreat.
Remote, relaxed and completely private, we know that Maitraya would be the perfect setting for your next corporate getaway, intimate wedding, team building retreat or luxury family holiday.
Location