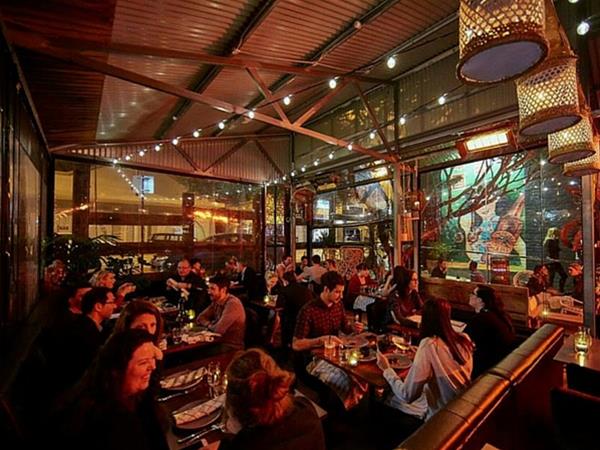 It's identity is a hot, sweet, crispy, salty and sour mix of street food, which sits at the centre of all occasions and celebrations of traditional Asian culture.
Details
Capacity:50-100
Features:Indoor,Licensed
Venue Type:Restaurant
Description
A modest place to rest, the look and feel is as diverse as the flavour. There are moments where Kitsch connects with that of the humble night markets – ablaze with bare bulbs, a flurry of chit chat, open flames and the sizzle and smell of the stalls, often with low-cost seating which are sometimes rudimentary – and yet these are subtle inspirations as they are reflected by a complement of earnest comfort.
Location