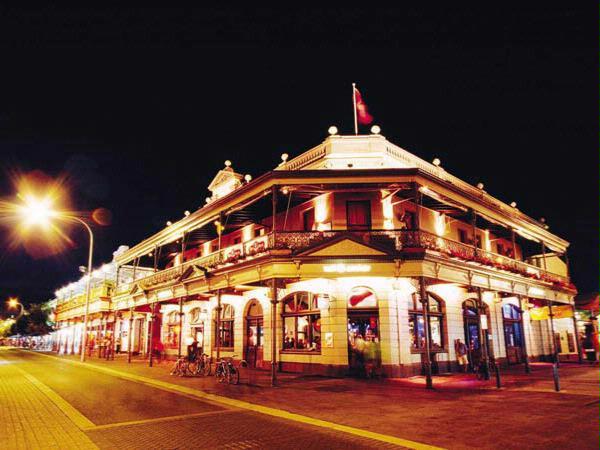 With its fantastic location, relaxing atmosphere and selection of handcrafted beers, this venue is perfect for all manner of occasions.
Details
Capacity:50-100
Features:Live Music
Venue Type:Boutique Bar,Restaurant
Description
The first microbrewery in the Southern Hemisphere, the Sail and Anchor is dedicated to making the world a better place, one beer at a time. From a casual lunch with work colleagues to a formal event for 100 people, the historic building provides a relaxing venue for any function or occasion.
If you're looking for an exclusive area to suit your needs, the Red Room and private bar is perfect for larger parties and allows you to take advantage of the balcony, with its view of surrounding Fremantle. Or, for no charge, you can enjoy the Green Room, which also caters for up to 100 people. There's no minimum number of guests required to hire an area during the week, though a minimum of 40 guests is required for weekend bookings.
Guests will enjoy the array of options from the a la carte menu, a selection of spirits and only the best beers on tap. Friendly staff are dedicated to ensuring your event runs smoothly from start to finish and you can even add an extra dimension to proceedings with audiovisual equipment that is available to hire at the venue. With a total of 39 taps, three handpumps,
four bars, two function areas and one balcony on Fremantle's favourite corner, the Sail and Anchor Hotel is the ideal place to host your next function.
Location