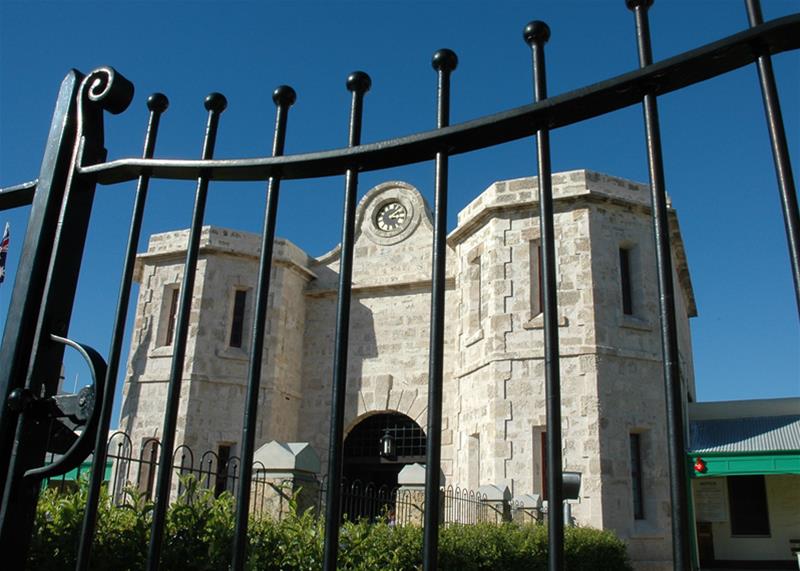 Fremantle Prison is one of WA's premier tourist attractions and the State's only World Heritage Listed building. Its unique history creates a dramatic atmosphere for a range of functions and events.
Details
Capacity:Under 10,10-50,50-100,100-200,200-500,500+
Features:Indoor
Venue Type:Unique Venue
Description
Built by convicts in the 1850s and decommissioned as an operating maximum security prison in 1991, Fremantle Prison is Perth's only World Heritage Listed site and the perfect location for functions, events and team building experiences with a difference.

The Main Cell Block is a stunning limestone building divided into four cell divisions. Large double doors between each division mean the venue can be customised to suit your group size. It is a perfect location for hosting your own themed events.

The Commissariat has two stylish underground rooms with thick limestone walls. These rooms are ideal for pre-dinner drinks or cocktail parties for up to 50 people.

Or why not consider the industrial looking East Workshops? Built to provide activity for inmates and a training ground for unskilled prisoners, the East Workshops are perfect for presentations, award nights and formal dinners.

Looking for a location for your next meeting or team building activity? The Special Handing Unit Meeting Room can accommodate up to 50 people. Lunch can be arranged through the on site Convict Cafe and there are a range of exclusive tour options to bring your team together. For example, you can explore the labyrinth of tunnels 20 metres below Fremantle Prison for the ultimate team-building experience. After descending the ladder system your group will explore the subterranean maze on foot and by boat.

Get your dinner guests in the mood with a Prison highlights tour at the start of the evening. Along with other spaces including the Crown Theatre, Prison Yards, Main Parade Ground, Gatehouse and two Chapels, Fremantle Prison provides a wide range of character spaces to ensure a memorable and unique function.

Fremantle Prison's award winning Gift Shop offers a range of merchandise to complete your function. With souvenir keys and enamel 'prisoner' mugs your guests will cherish their memento of your great Prison function.

The Event
Fremantle Prison is an ideal venue for a variety of functions such as conferences, corporate functions, murder mystery nights, exclusive tours, jailhouse rocks, product launches, weddings and team-building activities. Due to it being a heritage site some functions are not permitted such as 18th and 21st birthday parties, school balls and bucks or hens nights.

The Location
You can't miss the limestone walls of Fremantle Prison, located on The Terrace, Fremantle.

The Facilities
Main Cell Block, Commissariat, Crown Theatre, East Workshops, Special Handling Unit Meeting Room, Prison Yards, Gatehouse, Main Parade Ground, and Convict Café.

The Numbers
Fremantle Prison can cater for groups up to 500 in the Main Cell Block. For larger events, the Main Parade Ground is suitable for up to 2300 people. See www.fremantleprison.com.au/venue-hire/ for the capacities of each function space.

The Food
All functions at Fremantle Prison must be professionally catered for by Griffin Catering & Events, through the onsite Convict Cafe. To find out more information about their menu and pricing options please contact Mark Griffin, Director of Operations and Functions on (08) 9209 3791 or 0410 284 146, or email [email protected].
Fremantle Prison has no kitchen or refrigeration facilities onsite and all tables, chairs, crockery and cutlery need to be hired in. The caterers can assist with your hire requirements or these can be arranged separately.
The Company
Fremantle Prison is one of Western Australia's premier heritage sites and the only built environment to be included on the World Heritage list. In 2010 it was inducted into the hall of fame for Major Tourist Attractions at the Western Australian Tourism Awards.
Related
Fremantle Prison Tunnel Tours
Crimes of Fremantle Walking Tour
Location
Address: The Terrace,Fremantle,WA,6160
Phone: (08) 9336 9205
Email: [email protected]