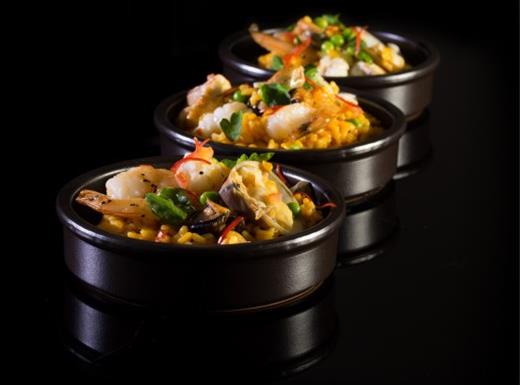 Project Barn 2014 is a combination of the magical event design of Villa Kula and the delicious creations from Heyder and Shears Catering, all in the fabulous space of Perth City Farm.
Details
Description
Welcome the Barn Project 2014
Two of Perth's most celebrated event entities Heyder & Shears and Villa Kula have come together to design what will ultimately be the most unique CBD event space for summer 2014.
Located within the grounds of Perth City Farm, on the eastern edge of the city domain this is undoubtedly the most perfect location for your next corporate or private event.
The Heritage barn at Perth City Farm will be completely transformed into a luxe cocktail lounge bar available for a brief moment in time from Tuesday 28th October until Sunday 16th November 2014.
On arrival, guests will be greeted by the impeccable H&S service staff, then journey through an unexpected twilight garden into the main event space.
A statement garden bar, luxury lounge alcoves, bespoke bar furnishings with a sea of string lighting overhead features within creating the most spectacularly unfamiliar city back drop for you and your guests to celebrate, network and entertain.
Guests will enjoy exquisite six star service, food and wine as well as any required beverage package tailored for you by the consummate Heyder and Shears Catering.
You will have the option to provide your own entertainment or enjoy the in-house lounge bar music provided as part of the venue package.
Whilst the venue layout will stay the same you will have the opportunity to work with Villa Kula to put the finishing touches on your event, ensuring the end result is a reflection of you or your corporate brand.
There are three unique styling concepts to choose from:
Mexican Fiesta. A bold, bright interpretation of a Mexican fiesta.
Rustico. Overwhelming ivory white and green with warm natural tones.
Vintage eclectic. Classic style, pared back. Sophisticated with a hint of the old.
This unexpected and magical garden barn venue is truly one of Perth's hidden gems.
We hope that you will take the opportunity to consider this unique, first time offered Barn Project for your next end of year event.
This unexpected and magical garden barn venue is a hidden gem situated on the eastern edge of Perth's CBD.
Cleverly appointed with furniture and effects from Villa Kula this rustic cocktail lounge bar with VK's trade mark luxury style, complimented by the flawless service and food from Heyder and Shears means this stand out 'pop up venue can only be enjoyed by a select lucky few.
We urge you to book early to avoid missing out.
For bookings and enquiries please contact the events team at Heyder & Shears Catering on 9221 4110 or via their www.heyderandshears.com.au
Location
Address: 1 City Farm Place,East Perth,WA,6004
Phone: 08 9221 4110
Email: