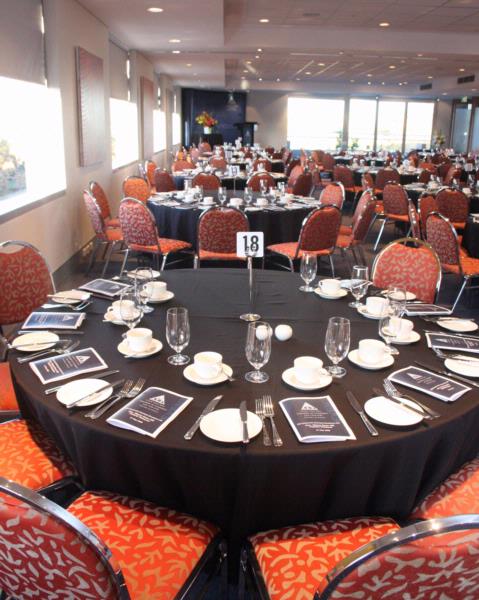 Chamber of Commerce and Industry Western Australia
CCI's Function Centre is a modern and professional venue, an ideal setting for you next business meeting or cocktail function.
Details
Functions:Corporate
Services:Event Organisers
Description
As part of the Chamber of Commerce and Industry Western Australia, the CCI Function Centre team delivers between 150 and 200 successful events annually, both externally and internally. These range from breakfasts and business meetings to large cocktail parties for more than 200 people. Top quality service is everything and the events team takes a friendly, professional approach fulfilling your requests.
When organising a cocktail party, launch or fundraiser, you don't want to go over budget or become stuck with a set –up that is just not right for the perfect event you had in mind.
Perhaps your guests require a bite to eat while sitting down to that meeting or while they're watching a speech, glass in hand?
The events team understands that no event is alike, and flexibility is needed to ensure products and packages suit differing budgets and needs.
The centrally located modern and professional function centre provides menus of premium quality, and these can be tailored for any occasion. Whether it's an intimate business meeting for eight or a cocktail reception for 200, the CCI Function Centre team can prepare a personalised menu. Our menu selections can vary from canapés to gourmet or savoury platters. Drink packages are also available, and can range from freshly brewed coffee through to sparkling wines.
Events can be themed and audiovisual equipment is also available upon request.
So sit back, relax and enjoy sipping on that chardonnay while the team does everything to meet the needs of you and your guests.
Location