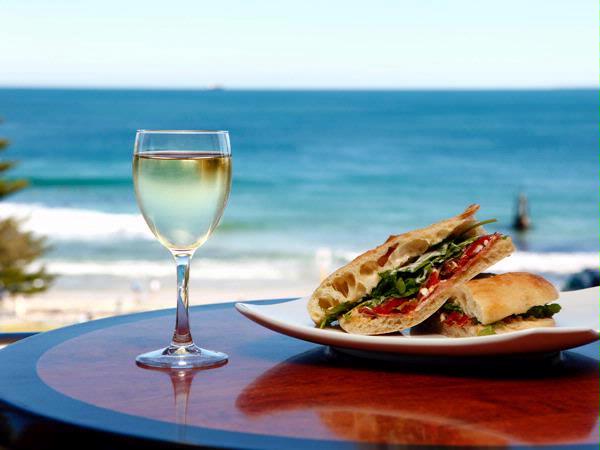 This iconic hotel has it all - fine food, fantastic function spaces and breathtaking views.
Details
Capacity:200-500
Features:Live Music,Waterfront,Outdoor Dining
Venue Type:Boutique Bar,Restaurant
Description
At the Cottesloe Beach Hotel we offer a picturesque venue for your cocktail wedding, engagement party, birthday celebration, buffet dinner or corporate event.
Sunset West has its own private balcony overlooking the Indian ocean, with a fully stocked bar and complete sound system. this room offers mesmerising views and spectacular sunsets, perfect for sundowners, cocktail parties or corporate events.
Sunset east used in conjunction with sunset west for buffet dinners of up to 120 guests or cocktail parties catering up to 250 guests. sunset east is also ideal for mid-week conferences.
Cott104 is a new bar fitted with modern furnishings and a funky atmosphere. cott 104 provides plenty of seating or standing room, perfect for any occasion for groups of 50 - 100 guests.
Whalebone Lounge is located to one side of our verandah bar, a semi private room which has it's own small balcony and a great view of the stage which is home to our nightly entertainment, ideal for small birthday gatherings, sundowners and social groups.
Garden Bar is available to hire for barbecue functions for groups of 50 - 1200! the barbecue area has enclosed and semi enclosed sections, with several bars and picnic table seating throughout.
Related
Location
Address: 104 Marine Parade,Cottesloe,WA,
Phone: (08) 9383 1100
Email: [email protected]