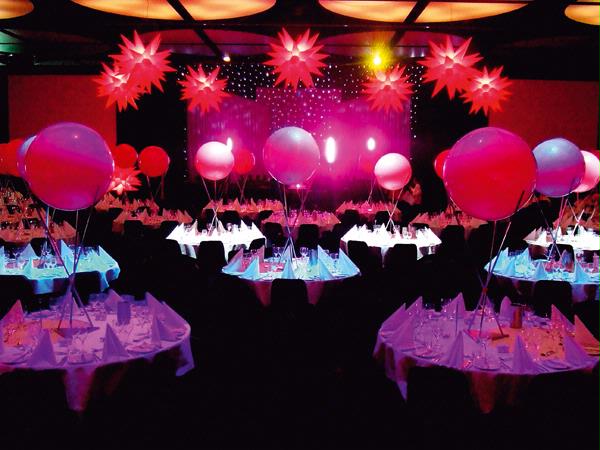 Add that 'wow' factor to your next event with the creative talents of Incredible Concepts.
Details
Functions:Corporate,Kids Parties,Major Events (300+),Private Celebrations,Weddings
Services:Audio Visual,Equipment Hire,Event Organisers,Theming
Description
From a giant snow dome, inside which guests can play with faux snow, to all the corporate logos and promotional products for a business event, Incredible Concepts is the number-one service provider when it comes to 3D event theming.
Established in 1991 as a retail outlet, the company moved into event theming in 1996, creating and manufacturing incredible 3D props for festivals and other large events. The diversity of products and range of exciting themes means there's a product for every occasion. This includes amazing 3D decor for your entry, table, stage and dance floor; . There's even a 1958 Chevy Belair to transport you to the event.
Cost-effective inflatable fabric structures can be used as props, backgrounds or centrepieces at parties. And if you're planning an outdoor event like a school or corporate sports day, Incredible Concepts has a range of inflatable banners, booths and arches for starting or finish lines. The team can even source inflatable venues for you to entertain guests in, and if you need furniture, you can always take advantage of the two-seater couches and ottomans. Whatever the occasion and no matter how challenging, Incredible Concepts can assist.
Incredible Concepts strives to provide only the highest quality service for all events. The team of 14 qualified event designers will make sure your event is one of a kind. Other products include lighting, glowing shapes and LED products, white blossom avatrees and flameless wax pillar candles. Dance and exhibition flooring – now in a non-slip polymer finish – is also available.
Location
Address: Unit 1, 38 Graylands Road,Claremont,WA,
Phone: 1300 332 673
Email: [email protected]