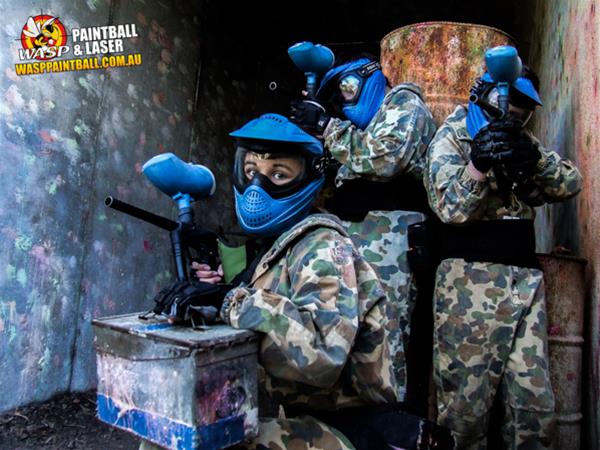 WASP PAINTBALL & LASER TAG
ENTER THE LIVE GAMING ARENA!!
Details
Description
If you've never played paintball before, be warned - you're in for the thrill of your life!
It's a game of pursuit, strategy, courage and fun!
From the moment you enter one of the WASP playing fields the butterflies start and the adrenaline pumps as you are marched onto the gaming field ready for a day of electrifying action and adventure.
You'll feel like you have entered into a live gaming arena as your friends run, scramble and hide amongst the fort, brave the old dark train tunnel, conquer the real life castle, destroy the towers, unleash on the village fields as you wait for the opposing team to enter your territory...Are you ready? The paintball | Laser tag battle has just begun.
WASP Paintball is one of the largest and longest running paintball company in WA and has over 20years of paintball experience behind them. They also have paintball fields North and South of the River, plus we now offer laser tag and the same combat fields, so you are sure to have a awesome day out!
WASP is the perfect place to ensure your next birthday | Bucks Day | Team building Day or just a get together goes off with a BANG!!
Call today 0418 912 795 or 9561 8653 to find our more www.wasppaintball.com.au
Location
Address: 414 Karoborup Road,Carabooda,WA,6033
Phone: 0418912795
Email: [email protected]