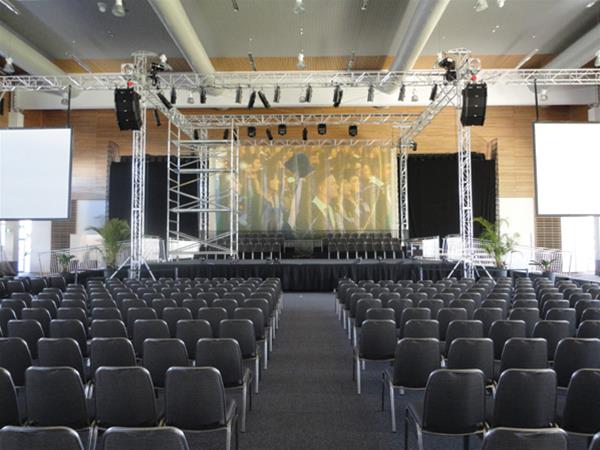 Curtin Stadium
Whether you're planning a graduation ball or a corporate launch, this modern well equipped venue prides itself on exceptional quality of service from its great team of staff.
Details
Description
Curtin Stadium is a great choice of venue; it has highly adaptable and versatile facilities making it the perfect place to host any event, function or exhibition. The venue is in a league of its own with its highly impressive exterior, modern décor and unbeatable location making it very popular among many companies and organisations alike.

Curtin Stadium is more than just a sports venue; in addition to their multi-purpose recreational centre it also boasts many other impressive facilities. These facilities include audio-visual equipment such as a large drop-down screen, lectern, projector, roaming microphones and surround-sound. It's all of these exceptional features that make Curtin Stadium an excellent choice of venue for a wide range of functions.
Location
Address: Building 111 Bentley Campus, Kent Street,Bentley,WA,6102
Phone: (08) 9266 3810
Email: [email protected]