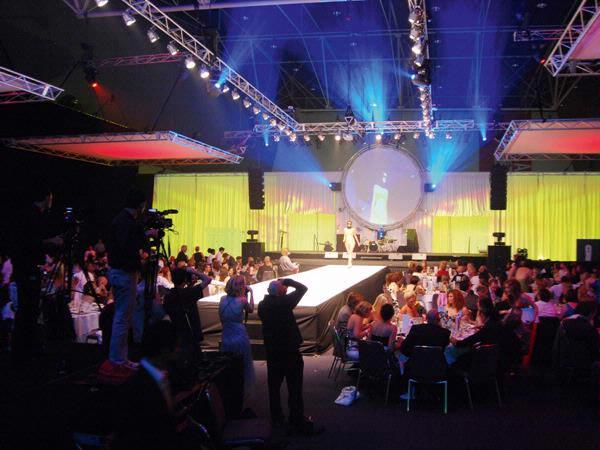 Clifton Perth creates emotionally engaging visual environments to enhance any event.
Details
Functions:Corporate,Major Events (300+),Private Celebrations,Weddings
Services:Audio Visual,Equipment Hire,Event Organisers,Music
Description
Clifton Perth designs and installs exciting visual environments for both corporate and public events. Established in 2004 in partnership with Australia's leading LED projection, lighting and staging company, Clifton Perth was named the Perth Convention & Exhibition Centre's (PCEC) 'preferred supplier' in its very first year of operation.
The company designs and installs the staging, projection and lighting for most of the centre's larger events, but also takes care of many of Perth's spectacular outdoor events. By filling indoor and outdoor spaces with inspired visual effects and structures, Clifton Perth hopes to engage an emotional response from event goers.
The more extraordinary the challenge, the more motivated the team becomes to create a fitting solution.
Clifton offers an extensive range of lighting, projectors, LED screens, staging systems, rigging equipment, and effects products, such as flame cannons and inflatable stars. The company's most challenging and spectacular installations include a giant (12x5m) LED screen mounted to the top of the KPMG building in conjunction with the Perth International Arts Festival.
Clifton Perth has also dazzled the people of Perth by projecting moving images onto the GPO's six-storey facade for the 'Turning on of the Christmas Lights'.
Location