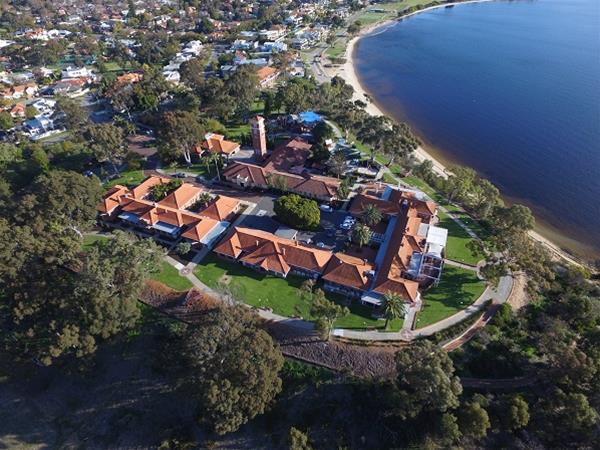 Heathcote Cultural Precinct
Heathcote Cultural Precinct is a dyamic site featuring an art gallery and museum, artist studios, workshop spaces and venues for hire, as well as a world class restaurant and a popular playground.
Details
Capacity:Under 10,10-50,50-100
Features:BYO,Indoor,Kid Friendly
Venue Type:Unique Venue
Description
The City of Melville's Heathcote Cultural Precinct is situated on the site of the former Heathcote Mental Reception Home in Applecross and is now a heritage listed public open space.
This innovative contemporary art gallery features a new exhibition every six weeks.
The museum displays a small collection dedicated to the history of the site as a mental hospital.
The Studio Door shop features locally designed and handmade items made by artists from Perth.
A large-scale event held ever second month, the Perth Makers Market is the place to enjoy delicious food, free entertainment, and find beautiful handmade goods.
There are thirteen artists working on site within two different buildings, which are open to the public at every Perth Makers Market event.
Venues are available to hire within a range of historic buildings nestled among manicured lawns - why not hold your next workshop, meeting or function at Heathcote?
From cake decorating to meditation, there are always new and different workshops happening at Heathcote.
Classic cuts and seafood in a spacious restaurant with a homey vibe and a large, water-view terrace.
Enjoy expansive views of the Swan River alongside BBQ facilities and the popular, award-winning pirate ship children's playground.
Related
Location