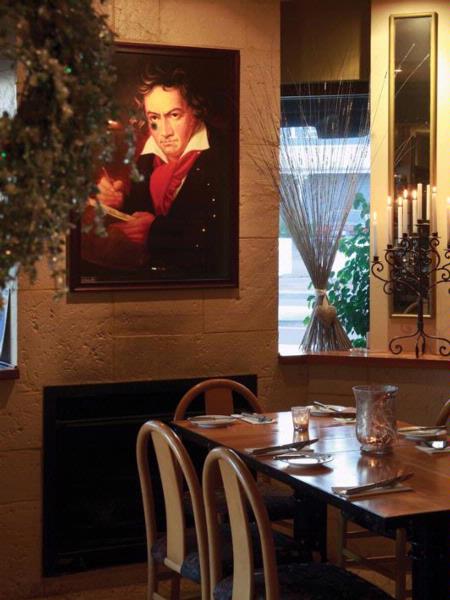 This German-inspired establishment offers the kind of hospitality you'd expect from a family-run business.
Details
Capacity:50-100
Features:Live Music
Venue Type:Restaurant
Description
Boasting the finest German cuisine that its namesake would surely have crossed the seas for, Beethoven Restaurant offers a truly authentic German experience. The family-owned restaurant is run by Helga, her sons Tobias and Sebastian and her daughter-in-law Kristina.
It offers an elegant, yet warm and welcoming, dining environment. Helga and her family pride themselves on creating a comfortable and friendly atmosphere, with diners treated as members of the family, which is why events here are such a treat. Popular events include Oktoberfest, at which you'll enjoy the most authentic German food in Perth as well as German beer on tap.
The restaurant can cater for 70 for sit-down functions and 90 for cocktail-style. Large booths provide a cosy spot for couples on Valentine's Day and the alfresco area is perfect all year round. It is also ideally laid out for weddings and has ample parking for limousines or other large vehicles.
The food is mainly German-influenced with dishes from other European countries as well, but all needs are catered for. The menu includes traditional German dishes of schnitzel and pork shanks, along with other European favourites, all made from the finest Australian meats. Function catering at home is also an option and Helga highly recommends the cold antipasto platters.
Location