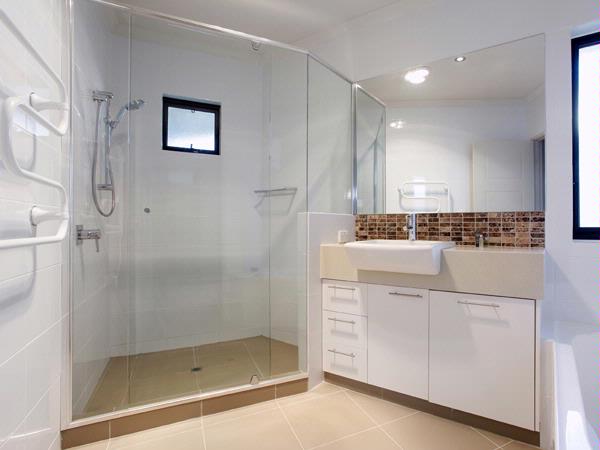 Julie Levin Design South Perth
Keeping functional beauty front-of-mind, Julie Levin Design creates bathrooms that look and feel great.
Details
Description
Whether you're building or renovating, Julie Levin Design offers a range of services from designing new home interiors, to project management and consultation.
JLD can take care of as much of the project as you wish – from designing and decorating one room to managing an entire home renovation.
From sourcing and designing furniture and artwork, to providing window treatments, soft furnishings and wallpaper, JLD can work to any budget, meeting and exceeding your expectations.
Seeking a high-end, modern renovation, the owners requested clean lines and luxurious finishes for their new bathroom. They were also keen to maintain a high level of functionality, while keeping maintenance to a minimum.
Along with improvements from a practical and physical perspective, the owners had the home's re-sale value in mind and needed to achieve all of their criteria without excessive spending.
JLD kept the design very simple, installing a large shower and clean cabinetry.
The finishes are modern, but neutral and easy to maintain, while the shower screens are frameless to keep the space open and clean.
The benchtops were replaced with a reconstituted stone, which was laid directly onto the existing laminate for an instant update.
Large-format porcelain floor and wall tiles were installed, while polished marble mosaics make for an eye-catching splashback feature.
Related
Julie Levin Design Mount Lawley
Julie Levin Design Gwelup
Location