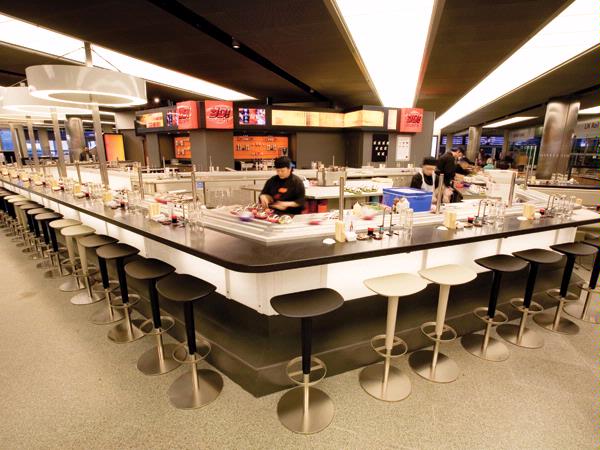 Staron® Solid Surfaces by Samsung
Staron® Solid Surfaces by Samsung, is suitable for endless applications. With a smooth finish and a range of over 80 colours to select from, Staron® is both aesthetically and functionally pleasing.
Details
Commercial:Bathroom Fitout,Building Materials,Hospitality Fitout,Kitchen Fitout,Office Fitout,Retail Fitout,Sculptures,Signage,Surfaces
Description
Staron® Solid Surfaces is created by technology leader Samsung, and is comprised of a natural and pure mineral derived from bauxite ore and blended with an advanced pure acrylic resin, resulting in the world's premium surface material.
Non-porous in nature, no stain can penetrate into the material. Staron® is joined with a special Staron® adhesive and sanded – this creates long and wide continuing surfaces with no open joins.
Staron® has a selection of four single and three double standard kitchen sinks, plus three standard vanity bowls. You can also create your own custom sink or vanity design. Staron® offers no dirt trapping joins or crevices to clean, just one monolithic surface that looks and performs as one piece.
Staron® is renewable, and can be formed and moulded into any shape or design imaginable.
The flexibility of Staron® provides a design solution that pushes the boundaries of design. All this comes in an environmentally sustainable material, with a 10 Year Warranty by Samsung Staron® Solid Surfaces.
Related
Staron® Solid Surfaces by Samsung in Retail
Staron® Solid Surfaces by Samsung in Healthcare
Location