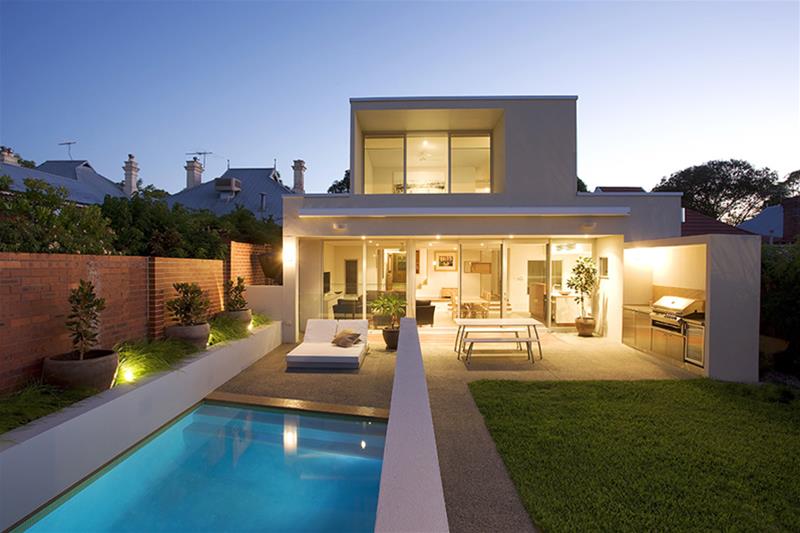 A crisp, contemporary, sophisticated and edgy 2 storey addition to an artfully restored early 20th century inner suburban cottage.
Details
Home Design Style:Federation
Home Design Type:Interior Design,Landscape Design,Modern,Multi-Storey,Renovation,Sustainable
Description
Located on a small narrow block amongst a typology of federation and arts and crafts bungalows, the challenge was to respect the context in terms of form, scale and materiality.

The Architects have created an urbane, light filled, contemporary home, a comfortable and safe retreat that still allows for the possibility of interaction with passersby and the community.

The residence is a transparent and interconnected space, welcoming in the cool sea breeze of summer and the warmth of the winter sun. It is a space that both exalts and soothes the senses.

The existing cottage was pared back and revived – breathing new life into it – with the addition expressing itself as a contemporary, yet respectful collaborator with the original.
Related
Location