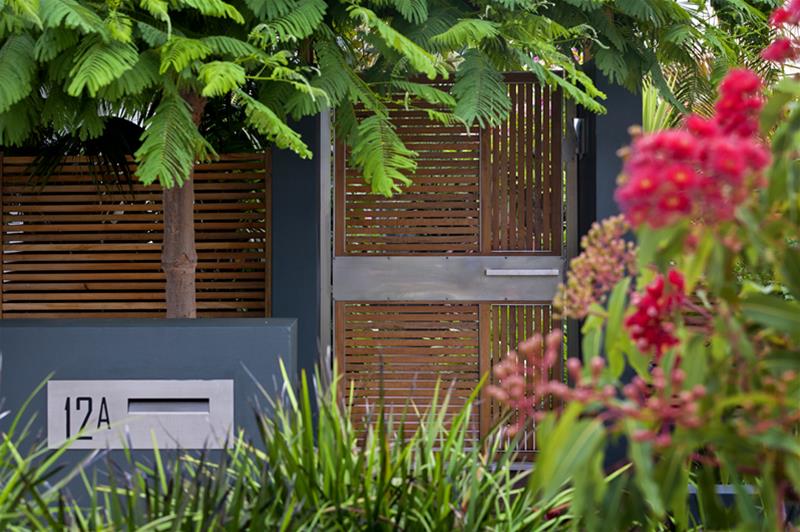 CultivArt designed the house and the garden in sync with each other to get this fabulously integrated site design.
Details
Home Design Type:Landscape Design,Modern,New Home,Renovation,Sustainable
Landscape Design Type:Courtyards
Description
With a 45metre long by only 10metre wide site, the success of this garden was achieved by designing the both the house and the garden in tandem with each other.

The garden comprises three courtyards with the first being the entry garden. The house was pushed towards the rear of the site to create a colourful courtyard between the rear of the garage and the internal living rooms.

The central courtyard has a fresh beach theme with its white river grit surface and its dado finish sitting walls.
Related
Location