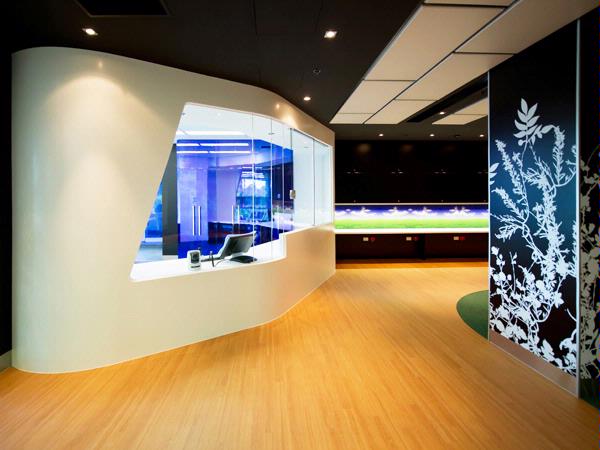 Staron® Solid Surfaces by Samsung in Healthcare
Staron® Solid Surfaces by Samsung, is suitable for endless applications. With a smooth finish and a range of over 80 colours to select from, Staron® is both aesthetically and functionally pleasing.
Details
Commercial:Bathroom,Baths,Cladding,Desks,Kitchens,Reception Counters,Signage,Surfaces,Tables,Wall Cladding,Walls,Work Benches
Description
Healing begins with a patient's environment. Staron® offers a warm, soft and soothing feel to the skin. It does not feel 'cold' like many other surfaces do. Staron® also offers a hygienic finish that abolishes cross contamination, perfect for dental surgeries, hospitals and aged care facilities. Staron® prevents the growth of mould or mildew, providing a clean surface solution.
The thermoformability of Staron® allows for designs of ergonomically friendly applications for wheelchair access. The non-porous nature of Staron® also means it can be used in and around showers and bathtubs by creating curves for easy access. The seamless nature of Staron® adds heightened hygiene and eliminates dirt trapping crevices, that is essential in this type of industry.
Staron® also extends itself to fully integrated dentistry bowls, baby baths or sinks and vanities - with no open joins, just one continuous surface. Create monolithic wall surfaces, toilet partitions, food preparation kitchenettes and nurses stations - the possibilities are endless.
Related
Staron® Solid Surfaces by Samsung in Retail
Location