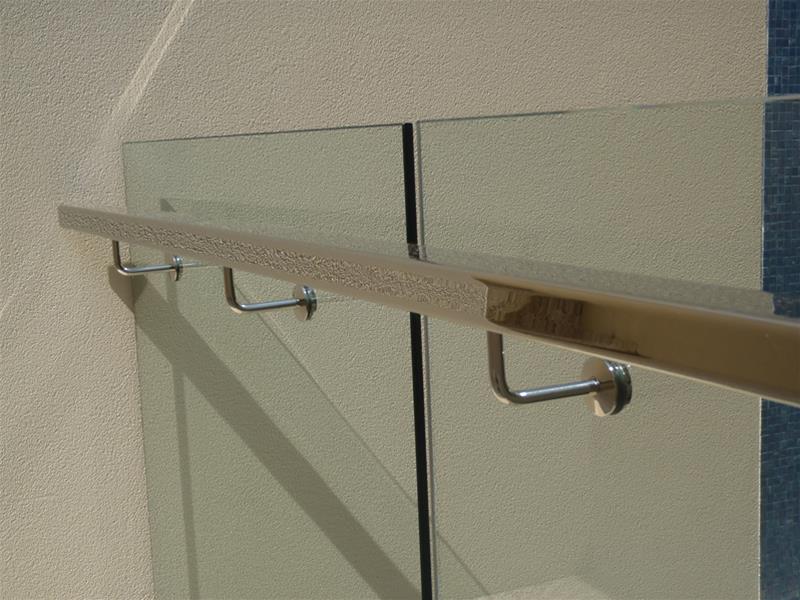 Stainless Steel Coating
0412 001 389 / (08) 9380 9022
Nanokote's permanent stainless steel coating can enhance stainless steel by enabling permanent functionality such as self cleaning and exceptional corrosion protection.
Details
Residential:Balustrading,Coatings,Fencing,Kitchens
Description
Permanent anti corrosion coatings provide extreme chemical and abrasion resistance to extend the life of metals in harsh environments. Our coatings can also provide anti fingerprint and anti scratch properties to metal finishing. These features enhance surfaces such as stainless steel and aluminium and put an end to unsightly scratches and fingerprints. Surfaces will be able to maintain their new appearance when coated with Nanokote's metal finishing.
These are only a handful of the benefits:
- Non stick surface resulting in a self cleaning surface
- Permanent anti corrosion properties
- Coatings provide extreme abrasion resistance
- Extends the life of metals in harsh environments
- Anti fingerprint and anti scratch metal finishing
- Remains stable under high temperatures (in excess of 700 Deg C)
- Very cost-effective
- Low cost alternative to traditional protection processes
Related
Location