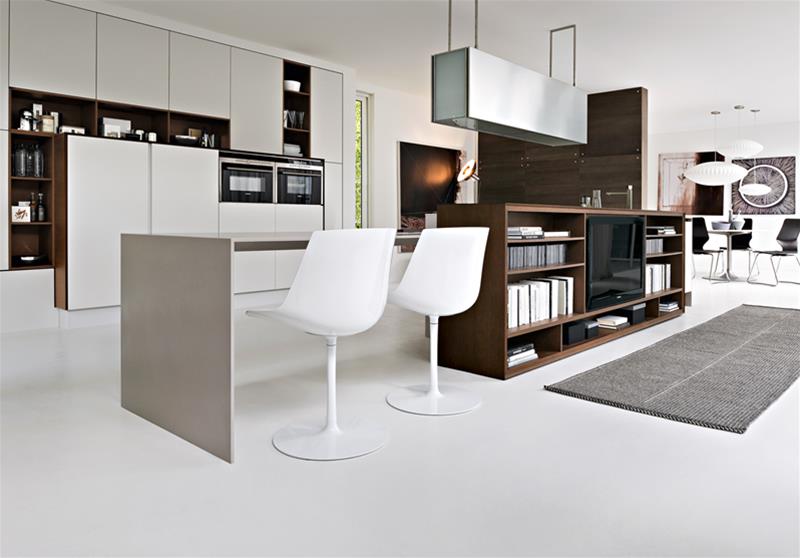 The Integra range is one of the most versatile Pedini offer incorporating the latest trends out of Europe, mixing natural materials to produce a product with "Natural Intelligence".
Details
Residential:Bathroom,Kitchens
Description
The Integra range offers the best in Italian kitchen design with the latest trends out of Europe. By mixing materials like embossed lacquers, stainless steel, oak veneers and glass one can create a truly one off result each time.

This range offers the largest range of colours, finishes and shapes in our collection. From beautifully curved elements too stunning finishes this product not only looks great, but is also constructed to the highest level. At Pedini we believe in form and function and demand that our products perform to the highest standards. In the Integra range we only use steel runners in our drawers and the highest quality hinges manufactured from our German neighbors.

We also offer a range of high end accessories to complete the look. Such as walnut drawer inserts, dove tailed wooden drawer boxes with soft close, servo drive wall and drawer units, removable plate stackers, sink drawers with sponge and cloth trays, internal lights and sensors, remote controlled door units and many more exciting elements.
Related
Pedini Kitchens - Eko Range
Pedini Kitchens - Artika Range
Location