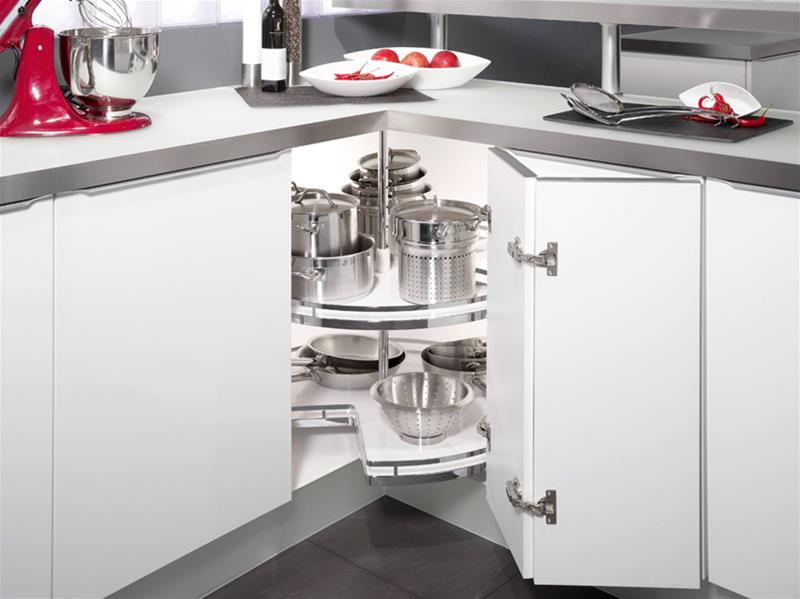 A cupboard is rarely just a cupboard with Kesseböhmer Clever Storage Solutions from Häfele. Tricky corners? Tight spaces? Undersink storage stress? Rest assured as we've got it covered.
Details
Residential:Kitchens,Storage Solutions
Description
Sometimes the simplest things are the most extraordinary.
Just as nature exhibits amazing efficiency among it's elements, we too strive to achieve the perfect balance between form & function, and with years of experience, we've figured it out! With clever storage that considers convenience for today's multi-use kitchens as much as it considers capacity.
From the elegance and functionality of LeMans to the space saving style of Tandem by Kesseböhmer, Häfele turns ordinary cabinets into extraordinary kitchens. Truly innovative designs with non-slip surfaces, transparent storage and smooth handling deliver a level of simplicity that is naturally easy to use. Everything in its place. Everything within reach.

Related
Location