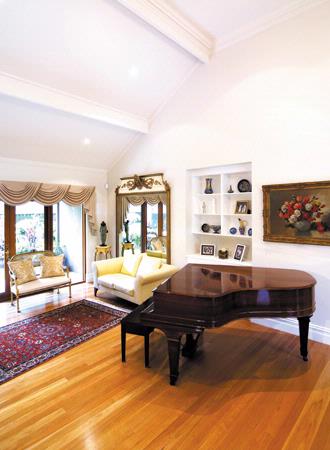 Cornerstone ID
(08) 9228 4884 or 0419 654 446
Cornerstone ID was established in 1978. Principle, Stephen Brett, and architect, Rob Rosser, have worked together in the practice for over 25 years.
Details
Description
Large custom housing comprises just over half of the company'sactivities. Other projects include unit development (mainly retirement), industrial and an ongoing involvement in the design and development of church projects throughout the country, from Perth to Cairns, as well as a training centre in Papua New Guinea. The company currently has five residential projects underway in Nedlands and Dalkeith.
The Cornerstone ID philosophy is one of proactive deference. Every project starts with a blank canvas but there are constraints –definitive client brief, block size, topography, codes, climate, outlook, neighbours and so on. Constraints must partner the creative expression and not be treated as an intrusion. Cornerstone ID is not confined to the traditional – working on a variety of briefs and styles at anyone time.
Related
Cornerstone ID Nedlands Home
Location