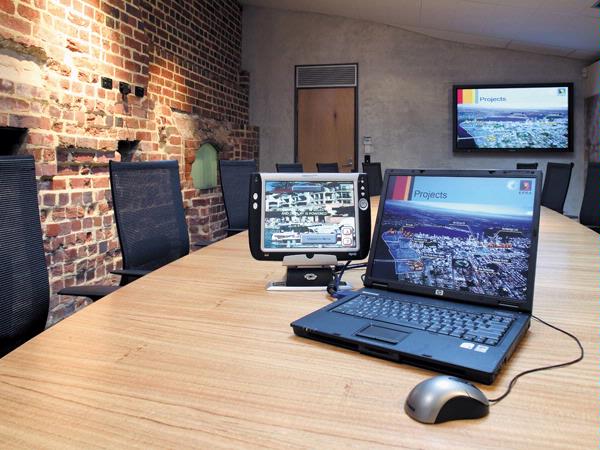 The experienced team at Concept Audio Visual can make even the most complicated of high-end audio visual systems easy to use.
Details
Commercial:Audio Visual,Smart Technology
Description
When the East Perth Redevelopment Authority (EPRA) relocated to the former Union Bakery on Lindsay Street, Perth, they knew it wouldn't be an easy job to retro fit their technology requirements to a heritage listed building, so they turned to Concept Audio Visual for solutions.
EPRA's brief to Concept was to fit three meeting rooms, a function room and boardroom with sophisticated, user-friendly audio visual equipment as part of the building's refurbishment plan.
Working within the parameters of a heritage-listed building posed a number of challenging issues. Concept worked closely with the architect/interior designer and the electrical consultants to ensure all heritage requirements were met. Concept's skilled project management team acted as mediator between the electrical contractors and builders to ensure the upgrades were carefully timed in with EPRA's refurbishment plan. Not only did this ensure that the upgrades were carried out cost effectively, it also meant the meeting rooms were commissioned and ready for staff to use as soon as they moved into the new premises.
Concept also liaised closely with furniture manufacturers to install cable cubbies–basically storage boxes built into the table for retractable cables – in all the meeting rooms. Hitachi plasma screens and a state of the art touch screen system were also installed in the boardroom, controlling every aspect of the technology in the room. The end result was access to the latest in presentation technology, but no messy cables and safe and easy connection points in all the rooms. EPRA says the meeting rooms are used regularly by its staff and project team.
Concept's innovative and flexible approach ensured that not only were EPRA's technology requirements met but its expectations exceeded.
Related
Concept Audio Visual 2008
Location