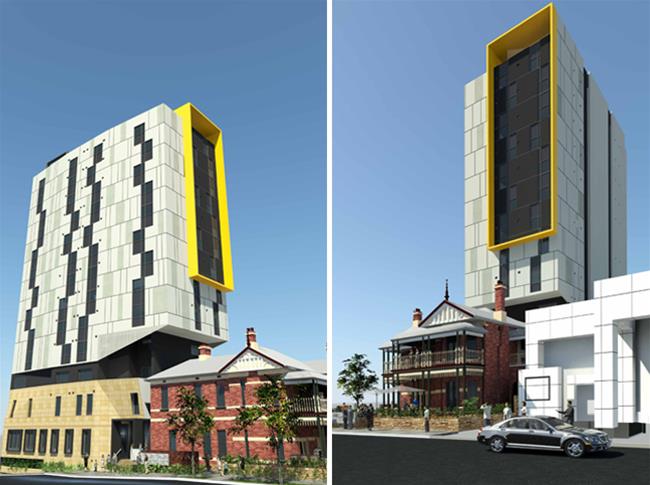 New hotel and office development in the West Perth vicinity which responds sympathetically to the heritage buildings surrounding the 804m2 site.
Details
Bathroom Design:Large
Bathroom Design Type:Apartment,Modern,Multi-Storey,Urban Design
Home Design Block Size:500m to 1000m
Home Design Style:Modern
Home Design Type:Apartment,Design and Construction Services,Developments,Multi-Storey
Kitchen Design:Large
Description
Matthews and Scavalli Architects got on board to design the new West Perth hotel Located on the south-west corner of Hay Street and Ventnor Avenue, comprising of a total site area of 804m2. The site contains a two storey Federation Queen Anne building which is listed on the City's Register of Places of Cultural Heritage significance. A two storey brick and tile Inter-War block of four residential flats is located to the rear of the site. The flats are proposed to be demolished as part of the application.
Related
Tony Roma's Interior Refurbishment
Location
Address: 1309-1311 Hay street,West Perth,WA,6005
Phone: 61893160531
Email: [email protected]