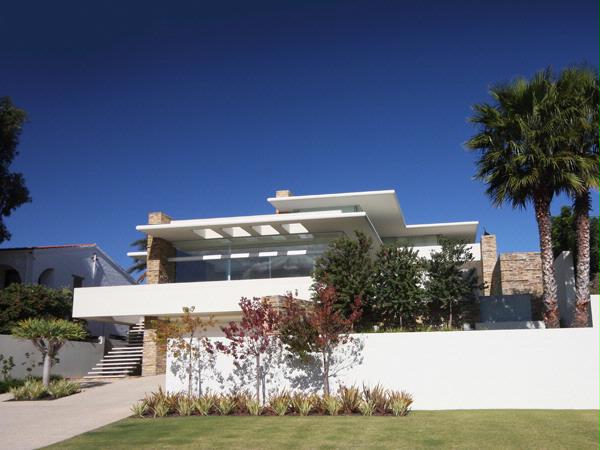 Banham Architects City Beach
Details
Description
Designed by Banham Architects, this contemporary residence exudes a feeling of earthiness and space thanks to its clever design, elevated position and materials selection.
As with many quarter-acre lots in this undulating beachside suburb, capturing the north-facing views and a connection with the surrounds were high priorities for the designers.
Other important design prerequisites included open-plan living, the use of natural materials and the creation of a home that fostered a low-maintenance lifestyle. The owners requested a non-ostentatious, honest and timeless design.
The abode, which was built following the demolition of the existing home, faces north to maximise the views, utilise the light and provide protection from the prevailing south-westerly winds.
Large glass walls with frameless sliding doors create a seamless flow between indoors and out, while broad, overhanging roof eaves protect the extensive glazing from the sun.
In line with the owners' request for an unassuming, timeless design, Banham Architects drew inspiration from the great 20th-century architect Frank Lloyd Wright. The strong horizontal rooflines and book leaf stone vertical elements are a reference to Wright's iconic 'Fallingwater' house.
Related
Banham Architects Mandurah
Banham Architects City Beach
Location