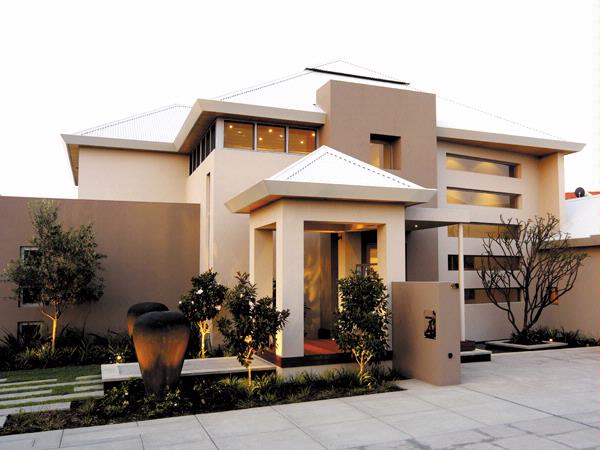 Yael K Designs Mandurah Home
Details
Description
Consistent with previous projects that have earned the designer accolade upon accolade, this home exudes the signature brand of sophistication and style associated with a Yael Kurlansky home.
Yael K Designs was approached with the needed expertise to create a balance in exterior and interior harmony for the Mandurah home.
The owners required a relaxed retirement 'resort style' home with easy living space on the ground floor.The upper floor was to accommodate three guest rooms, each complete with ensuites, Internet stations and international power supplies, catering for regular overseas visitors.

Located on the Mandurah canals, the expansive block was well suited for the relaxed style of home requested by the owners. Concentrating on the combination of aesthetic and practical elements,Yael ensured the owners would enjoy their home as a complete entity. "It's a question of addressing everything," says Yael."Lateral thinking - working spaces cleverly rather than just filling in squares."
Commonsense, inspiration and commitment essentially formulate the unique design which is sure to be a showstopper for years to come.
Infused with Japanese undertones, the contemporary structure creates immediate interest from the exterior with individual roofs specially designed to conceal gutters and form a distinctive, individual style.
With a strong emphasis placed on outdoor living,Yael created a holiday lifestyle by employing an outdoor dining and living area to exploit the beautiful northern views across the canals. An outdoor day bed has been placed near the 18-metre lap
pool, which connects directly to a gym and accompanying bathroom.
The northern sun has been considered throughout the home while the southwesterly breeze has been used to create a cooling effect through strategically positioned louvre windows.
The exotic master suite offers an open plan bathroom, separated by a floating fireplace suspended on a mosaic arm.
Yael worked closely with her design studio staff at Arq Furniture to custom design and manufacture all of the home's furniture.
Related
Yael K Designs Dalkeith Home
Yael K Designs Cottesloe Home
Location
Address: 16 Clune Avenue,West Leederville,WA,6007
Phone: (08) 9381 5111
Email: [email protected]